As we approach the end of 2022, we take a moment to recognise some of the achievements of our young people who have shown up consistently over the course of the year and inspired us all to become better versions of ourselves.
This year's awards are the Sam Bezzina and Ricardo Có Memorial Trophies for the most outstanding muay thai and boxing athletes of the year, and Leadership Awards for three young people given small grants by the Jack Petchey Foundation to spend on enhancing our Academy space.
Our two Memorial Trophies are annually awarded to two athletes who have most embodied one or more of our values – Embracing, Solidarity, Champion, Inspiring and Courage.
They carry the names of Sam Bezzina, our Head Boxing Coach who sadly passed away in 2020, and Ricardo Có, an inspiring muay thai athlete who is also truly missed. Both of these characters have had a massive impact on the Fight for Peace family, so we are grateful to have these awards as a way to keep their memory alive.
Athletes Tommy Terry (Ricardo Cò, muay thai) and Percy Tussamba (Sam Bezzina, boxing) are titled this year's winners, decided by fellow young people and staff members. Tommy was recognised by his teammates for his Champion consistency and drive, while one of the values Percy's teammates recognised him for was Solidarity.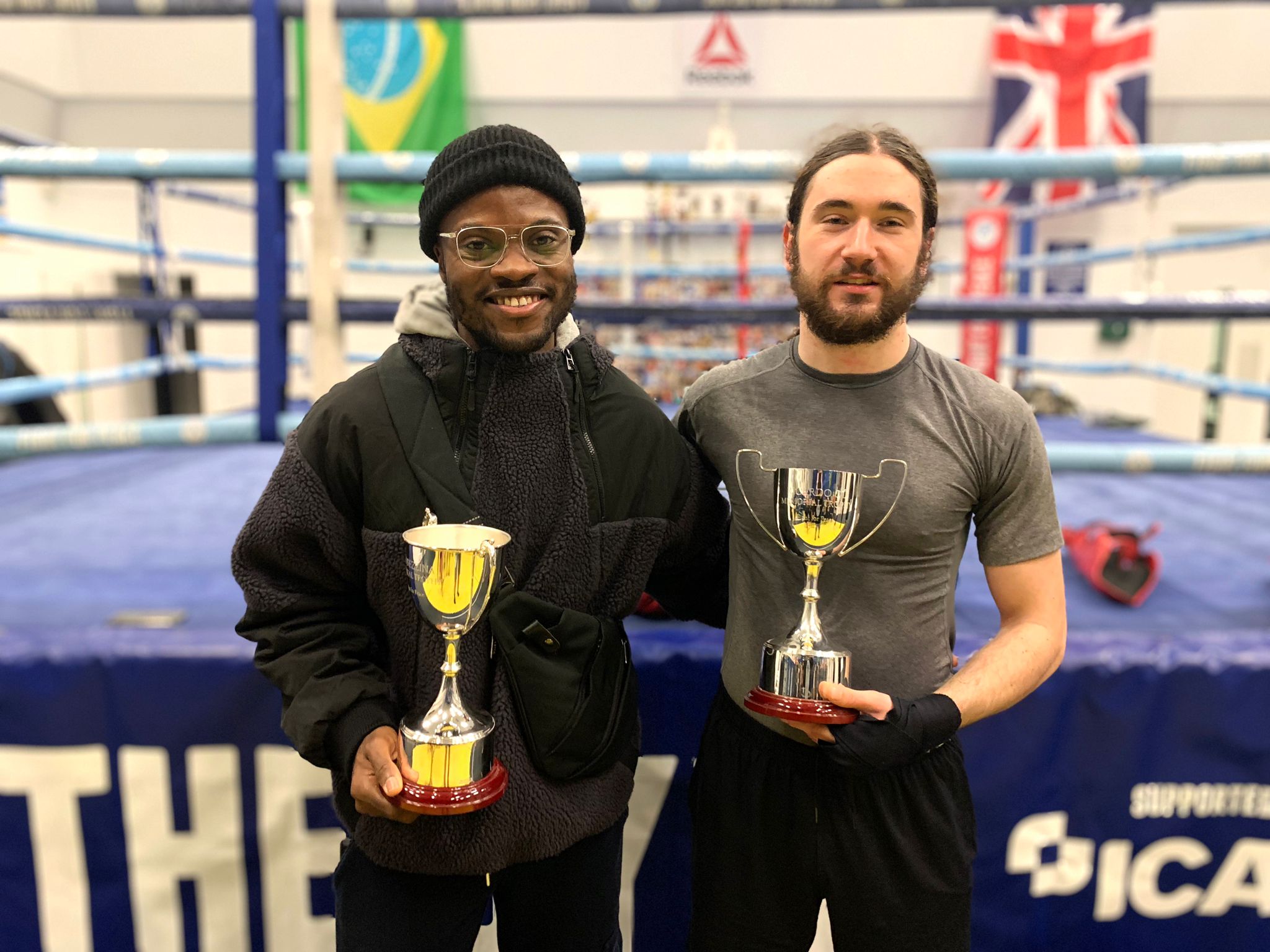 "Sam Bezzina's memorial trophy to me means a positive attitude. More often than not, I have found myself in the past letting the circumstances and my flaws define who I am. "But I had to learn that, although you can still acknowledge your flaws, you should be less conscious of your limits. So, a positive attitude always wins and helps you to strive to be better and never give up."

Sam Bezzina Memorial Trophy awardee, Percy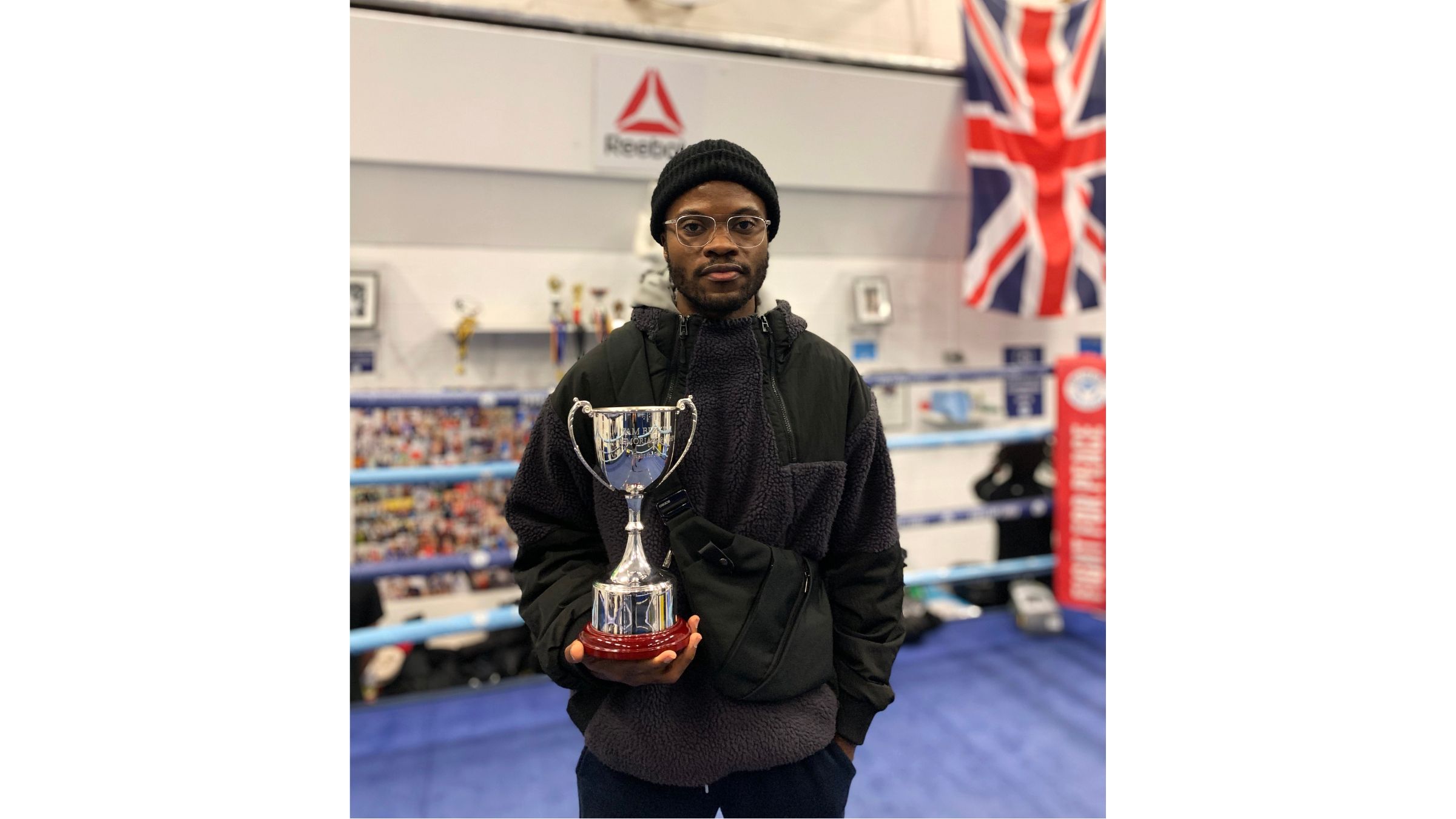 Both Tommy and Percy's names will be engraved on the trophies along with those of last year's winners, boxer Gabriel Lopes and muay thai athlete, Tomas Pociuipa and will be displayed in our gym.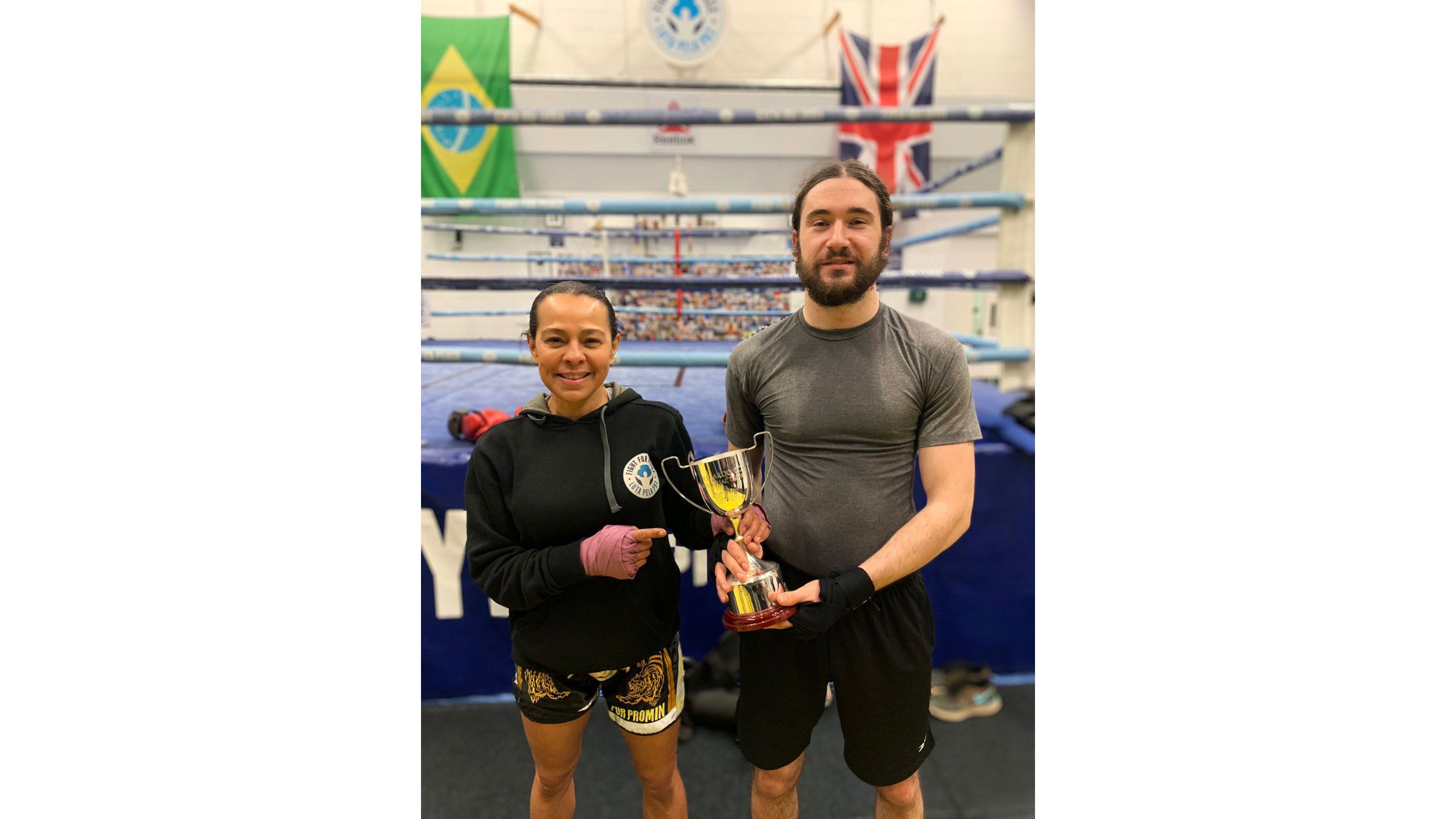 Meanwhile, Jack Petchey Leadership Awards were given to three young people, recognising the positive contribution they have brought to Fight for Peace.
Lily May Bartley, Tommy and Îlenia Maietta were each given £300 of funding to spend on equipment that there is a need for in our Academy to benefit fellow teammates and members of Fight for Peace.
Young Creative, Lily was recognised for her development as a photographer and social media content creator, as well as her willingness to always help those around her.
"I'm honoured to have been gifted this award and feel this is just one of my successes within my journey. Knowing that I have been recognised for the dedication and passion I carry throughout my work is amazing," Lily told us.
"It's important for young people to be given these opportunities as it has a huge impact on our own personal development."

Lily May Bartley
To echo Lily, awards like these can provide young people with the confidence to continue their endeavours as future leaders, athletes and professionals. We're blessed to work with so many amazing young people who naturally carry our values and inspire us with their champion mindset and ability to overcome challenges and excel in their lives.
Thank you to the Jack Petchey Foundation for providing the opportunity for our young people to make a difference and be recognised for their brilliant achievements. And to all of the young people and staff who voted for the 2022 winners of our Sam Bezzina and Ricardo Có Memorial Trophies. Until next year!