Over the August bank holiday weekend, Fight for Peace Alliance member organisations, as well as other boxing clubs from all over the UK, came together to attend a fundraising event that would not only showcase the skills of young boxers, but allow Alliance organisations to discuss, share, and develop their ideas and approaches moving forward in delivering their projects for young people.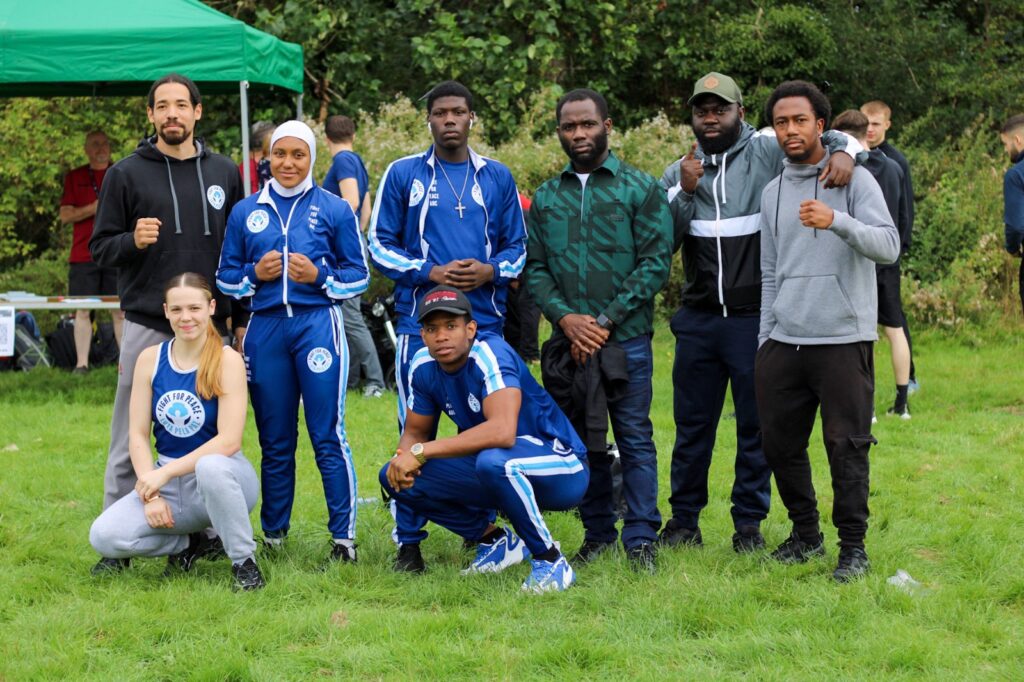 Fight for Peace Alliance member organisation, Nottingham School of Boxing organised the fundraiser as part of their Celebrity Fun Run for Mental Health. This was a fantastic opportunity for Alliance organisations to come together and network with one another, as well as engage with high profile figures such as boxing trainer John Fury (father of Tyson Fury) and WBA Featherweight world title holder, Leigh Wood.
The event had everybody in high spirits and was off to a flying start with a five-kilometre run, followed by young boxers having the opportunity to spar with peers from a range of boxing clubs from around the UK, including those who are members of the Fight for Peace Alliance.
Fight for Peace Sports Development Officer, Silvino Domingos, emphasised the importance of the experience for the growth and development of the athletes involved.
"The fact that we got to go out there and showcase our skills against other clubs and have a competitive match up without the pressure of having to see who's won or lost was a good experience", said Silvino. "It opened up the space for important exchanges between coaches, athletes, and the professional boxers who were there."

The main event of the day was undoubtedly the outdoor sparring session between clubs, with young boxers from each organisation going head-to-head with brand new opponents in a series of friendly matchups, with an emphasis on learning and development.
"While our athletes had the opportunity to experience a different fighting style, our coaches were able to interact with the coaches from different clubs and we could learn from one another," Silvino explained.
"During the sparring sessions we were able to give tips to coaches from other clubs and vice versa. It was a great experience for everybody involved."
The relaxed nature of the event even allowed coaches and athletes to dip into some professional knowledge from special guests, John Fury and Leigh Wood.
"One of the highlights was being able to network and speak to world champs because we came away thinking of how we can utilise these connections and learnings to develop our delivery of programmes for young people," added Silvino. "Not to mention the impact this kind of networking has on our young athletes in terms of their growth and development," he continued.
It's clear that the collaboration between Fight for Peace Alliance partners is a driving force in organisations being able to grow and develop their approaches to supporting young people. We are extremely grateful to longtime Alliance member organisation SwitchUp/Nottingham School of Boxing for hosting such a fruitful event, and to all of the participating organisations who made it such a success.

The Fight for Peace Alliance impacts young people in communities around the world by connecting youth-focused organisations together and fostering ongoing exchange between them. The aim is to capitalise on the collective knowledge and skill contained in this global network and ensure that we all become stronger, more sustainable, and even better placed to meet the needs of our young people. Currently the Fight for Peace Alliance has 127 member organisations working in 17 countries around the world.