"I believe there just isn't enough persons willing to speak up. So I have decided to be their voice in an instance to encourage them and spread youth empowerment and positivity" says Aaliyah Livermore, 18 years old.
Aaliyah and three other young people from the Parade Gardens community in Kingston, Jamaica are adding their voices to the Commonwealth Foundation funded SpeakUP project, which aims to strengthen community voices and encourage young people to have input in government commitments, violence prevention programmes and initiatives that are currently being designed. 
Through SpeakUP, young people share views and suggestions on improving employment, preventing violence and how they can reach their goals. The aim is to influence policy change and increase opportunities for community members.
SpeakUP is part of the UP Unity & Peace programme, which is coordinated by Fight for Peace and works collectively with community based organisations, sports federations and other partners to support young people to reach their full potential.
With strong, informed opinions on what causes flare ups of violence in their communities, these young people are ready to propose solutions.
"The violence and lack of job opportunities means someone has to take a stand. I would want (people in authority) to know that we need to have something in place for everyone," explains Jaheim, 19 years old.
Ajani, 18, adds "people tend to believe there is only violence and negativity in the community, but there are a lot of positive things happening. But there is a lack of job opportunities. I believe that youths should be listened to, and I am a part of that (group)."
Over the next year and a half, as part of the SpeakUP project,  young people from Parade Gardens and Denham Town will participate in training and information sessions on advocacy, social media and gender issues in order to share their suggestions on youth inclusion with the intention of influencing how their communities and counterparts are portrayed in local media. 
Young people like 24 year old Sashane, who's determined that the views of young people are heard. "I want to speak up because I think there is a lot of talented persons in my community who would love for their views and voices to be heard. I would play that part."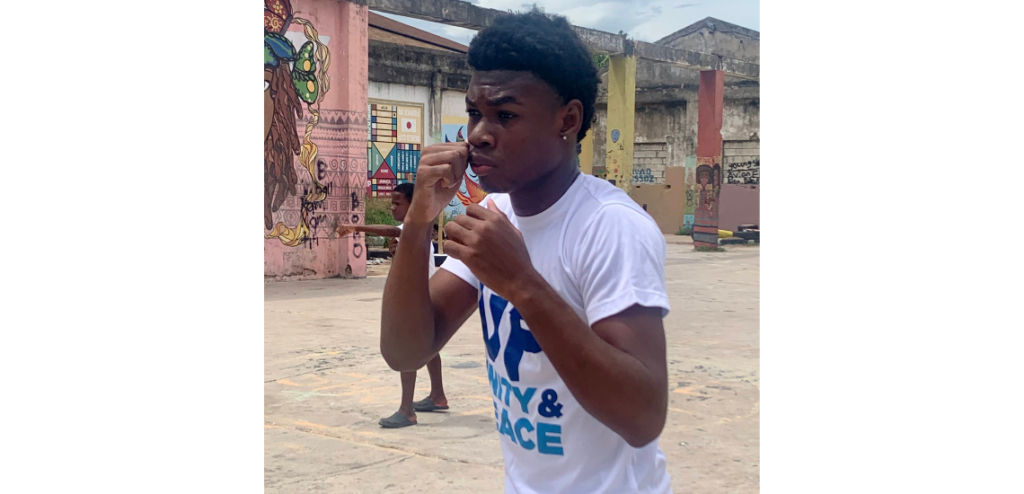 The voices of our young people are vital in breaking down the stereotypes and barriers which can be so damaging in how we see ourselves and our futures, and to our aspirations and progress in life. In the context of the SpeakUP project in Jamaica, we know that the voices and recommendations of our young people are vital in guiding state budgets, policies, legislation and long-term programming.
If you missed it, check out our accompanying SpeakUP article sharing views from young people in Denham Town, another of the communities by the Fight for Peace coordinated UP Unity & Peace programme.