Last week marked Men's Health Week worldwide, a time for us at Fight for Peace to raise awareness about Men's Health and the importance of both physical and mental aspects of men's lives. Previous stigmas around men talking openly about their feelings has meant that men's mental health can often be swept under the rug.
As time passes and society evolves, this idea has been slowly phasing out and mental health conversations between and among men has become more commonplace. At Fight for Peace, we support all young people to realise their full potential not only through sport, but also through youth leadership, education, support services and employability. We believe that combining all of these Five Pillars allows us to support young people in channelling their true selves and understanding more about what they need to lead healthy and happy lives.
To celebrate Men's Health Week 2022, we recreated a photography project from last year where we spent some time with some of our muay thai team in the scorching heat!
This year, we head to the Fight for Peace Academy rooftop to take portraits of some Fight for Peace boxers and ask them questions about men's health and their experiences so far.
Led by photographer Lily May Bartley, we set out to capture some of our athletes before, during and after their training sessions and to find out a little more about why sport is so important in their lives and to their development in other areas.
We heard from some of our boxing team, many of whom have only recently taken up the sport.
KB has been boxing at Fight for Peace for about 2 months now, and says his background in football, swimming and gym encouraged him to step out of his comfort zone and pick up a new craft.
"I like boxing because it's more of an art to me. It's very technical and I'm intrigued to learn more and get more experience, that's why I'm here," KB told us.
KB, like his teammates, also shared some wise words for anybody who may be lacking motivation: "Don't overthink, life is short and you can't please everyone. Whatever you are going through you can get out of, just try and think positive and do the best you can and leave no regrets."
"Don't dwell on the unchangeable, live in the present and try not to dwell on the past. Just focus on the future, on the present, think positive and do your best," he continued.
Teammate Jesse shared a similar outlook to KB, having taken up boxing around 6 weeks ago, he explained that he is enjoying the process of learning.
"Coach tells me my technical abilities are getting better so I'm just keeping at it, man."
He also touched on some of the benefits he has experienced since joining the boxing team:
"I've gained more discipline and more focus which is helping other aspects in life."
And part of his mantra is to "never give up. Keep going because you aren't alone in that [challenging] situation you know, everything is hard. It's not just you by yourself, you just gotta keep going, keep going and never give up. You'll see the light."
The importance of men's mental health really came through in our chats with team members, and to know that the young people of our future are so in tune with the benefits of speaking about our feelings is refreshing.
Happiness echoes this idea, and after 2 months of training boxing tells us, "I train to keep fit and for my mental health. Exercising helps with your mental state and that's a big reason I do it. It makes me happier, for sure and motivates me as well."
"If you're going through something, don't be afraid to speak. People are going through things, so try to get people to understand what you are going through. Remember, exercise can really help too," Happiness continued.
Eugene explained the sense of freedom he feels while training, "it helps with my mood and the way that I feel, this is one of the main reasons I want to carry on training boxing. I'd like to go professional at some point in the future so I am going to keep training 3-4 times a week."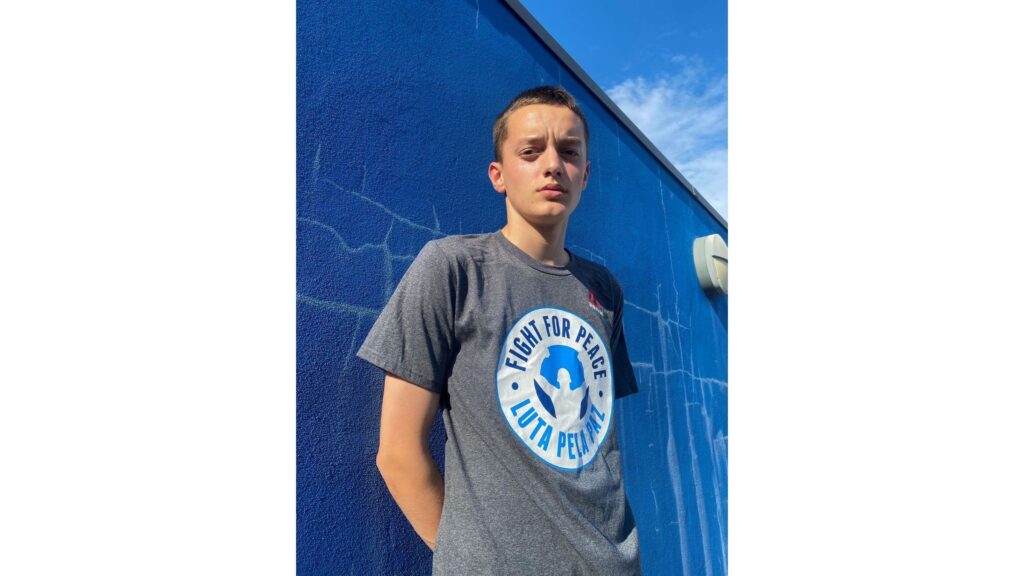 Teammate Illia has been coming to Fight for Peace for 5 months and says that he really enjoys the art of boxing, "especially because all of the staff, coaches and guys we train with are respectful, creating a really peaceful community."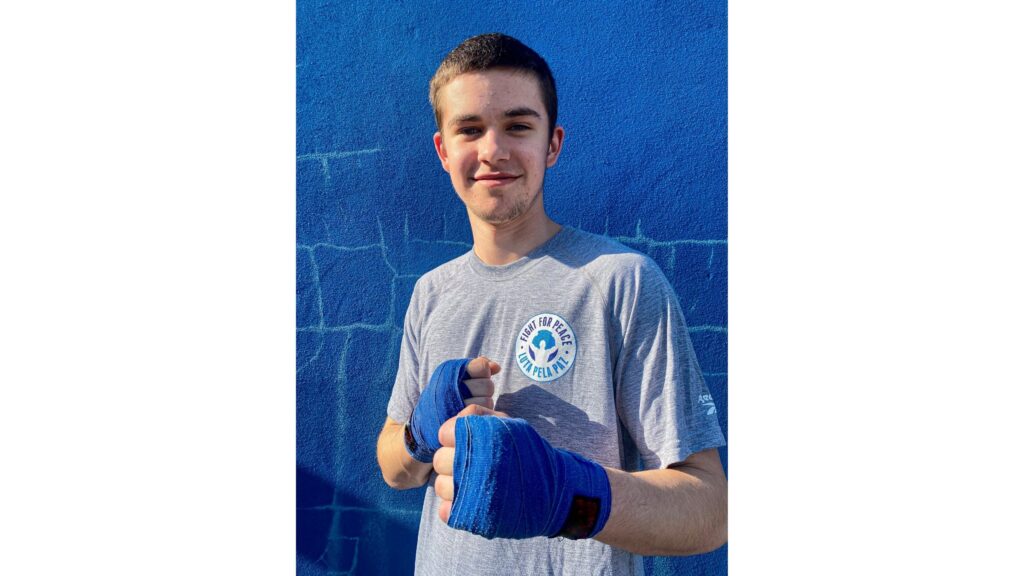 We are glad that we are able to provide this to all of the young people we work with and always encourage a safe space to train together, but their determination to become better versions of themselves has a massive impact on creating these positive energies at Fight for Peace.
"Do it today, because tomorrow it could be too late," said Illia when asked what advice he would give to anybody lacking motivation – an important truth that has the power to help us reach our goals and full potential both in the gym and in life.
It was a real pleasure to hear the perspectives of these young athletes, and to hear the positive impact that boxing has had on them in such short periods of time as newcomers.
This really emphasises the power of sport, having a strong team, and a space to learn and grow. It was particularly inspiring to hear how the guys use sport to manage their mental health and remain positive through adversity and life's obstacles.

Thank you to all of the young athletes who were so open and generous in being a part of this project and giving us some insight into some of the ways they stay happy and healthy. Keep an eye out on the Fight for Peace Instagram, Twitter and LinkedIn profiles to see the photography project come to life!