Last Saturday we were thrilled to host our first muay thai home show since 2020 at our London Academy in North Woolwich! The well awaited showcase of talent brought muay thai gyms from all over the city join Fight for Peace athletes in the ring for an afternoon of epic decision and non-decision bouts.
Fight for Peace home shows are an opportunity for athletes of all levels to experience what it takes to step into the ring for competition. Those selected to take part in the show were matched with fighters from different clubs according to their weight and experience, taking to the ring for a three round bout with their opponent.
For many of our muay thai team it was their first time competing, while for others it was another competition to add to their body of experience.
It didn't take long before the gym was buzzing and every corner of our London Academy was filled with fighters and coaches as they prepared for the ultimate show of skill, technique and sportsmanship.
The atmosphere was brilliant as spectators came together to witness over 20 bouts, each bringing a different flare and energy to the event. It was great to see so many fighting styles come to life, and the resilience and hunger of each and every athlete.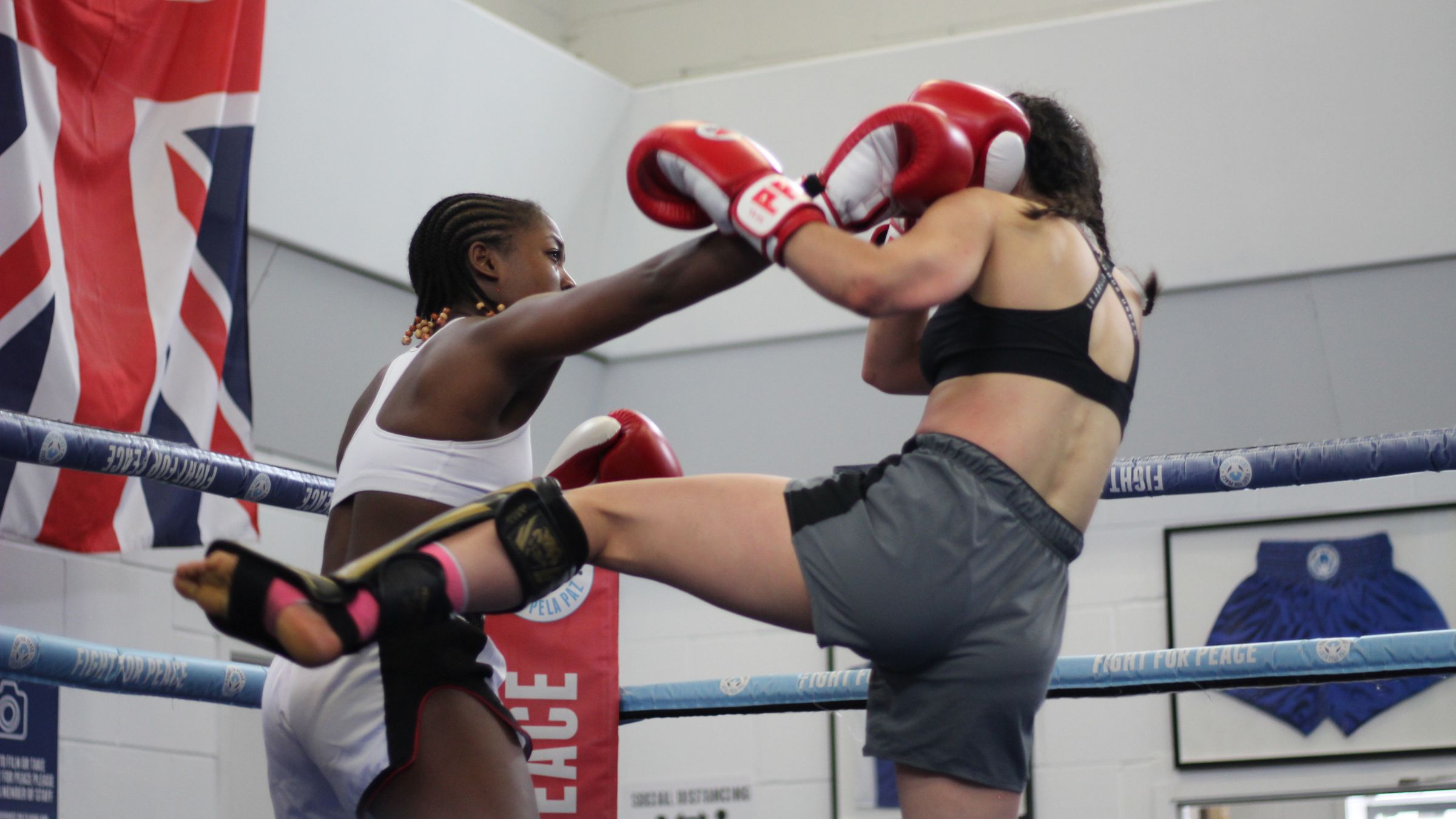 Tomas, who has been training at Fight for Peace for four years and recently won a World Champion title in Thailand's 5th international Thai Martial Arts Games was on hand throughout the training camp supporting muay thai coach Star in getting the team fight ready, supporting on the day as part of the Fight for Peace's corner team.
"I'm helping the fighters to prepare by giving them pressure in the Shark Tank, giving them training, helping them with the drills especially the young ones, giving them advice and answering the million questions they usually have."
"I'm excited to see what kind of performances are going to come out of our training. I expect that everyone is going to do well – I know they will and they'll enjoy the show. And I expect at least a few of them to get addicted to the fighting life and they'll continue on," Tomas continued.
It's fair to say that Tomas' prediction ran true with teammate Tommy who took to the ring for his third interclub, putting on an incredible performance which kept the pressure on his opponent for three solid rounds, despite recovering from an injury.
"I'm feeling great, it was great to be back in the ring! Every time I come out I just want to get back in straight away!" Tommy shared a post-bout. 
This is why we put on these shows – to allow young people to be inspired by their coaches, teammates and opponents to become better versions of themselves, as well as inspire and support those around them.
Looking forward, team Fight for Peace are excited to host more home shows, including showcases of both muay thai and boxing so keep an eye out for updates for our next one!
Big thank you to all of the clubs who travelled to join us, and well done to all the fighters.  The show wouldn't have been possible without the generosity of our wonderful volunteers and team – thank you! And to Coach Star and Tomas for leading the athletes so expertly on the day, and during their fight camps. Until next time!