Co-written by Ana Vacas, Fight for Peace Alliance Programme Manager
In December 2021, Fight for Peace awarded the Northern Powerhouse Boxing Academy just under £5,000 through Sport England's Tackling Inequalities Fund (TIF) initiative. The fund exists to help to reduce the negative impact of coronavirus and help community groups to grow and help more people.
This week, we take a look at the journey taken by the Northern Powerhouse Boxing Academy (NPBA) – the first ever women-led boxing club in the UK, who continued to deliver their impact during lockdowns through their adaptability to the adversity they faced, with particular focus on supporting the mental health of their young members.
NPBA is based in Todmorden, West Yorkshire and has been operating since 2018. Though the club focuses on providing women and girls with the opportunity to become involved in boxing and to improve their physical and mental wellbeing, it also offers classes to boys and young men, with both separate classes as well as classes for both male and female members.
Like many other local sports clubs, NPBA relies on membership fees to keep their doors open, so when the pandemic hit, they struggled. Lockdowns, along with the gym operating at restricted capacity meant that NPBA saw a direct impact on their finances.
"When you can only have six people in a session, it kind of hurts the income," Josie McNamara, Club Manager told us.
Despite these challenges, NPBA persevered and remained operational throughout the various lockdowns by offering members sessions on Zoom nearly every day. They would allow members to access the call before sessions started so people could have a chat. This allowed for people to "have that connection that they were used to having in the gym," explained Josie.
It was through this connection to the community that Josie and her team began hearing how much children were struggling with resettling back into school.
"Children seemed to have lost their social skills of being able to interact with others," she explained. The stress of feeling 'behind' in school compounded the adverse impact of the pandemic on the children.
It was clear to NPBA that there was a need for supporting children's mental health during this time, so the team decided to set up a fundraiser to allow them to replicate a successful wellbeing programme they had recently delivered at a local school.
In February 2021 during Children's Mental Health Week, the NPBA team ran continuous physical activity sessions online for 24 hours with the aim to raise £250. However, they exceeded this goal and managed to raise £2,500 – ten times their original target!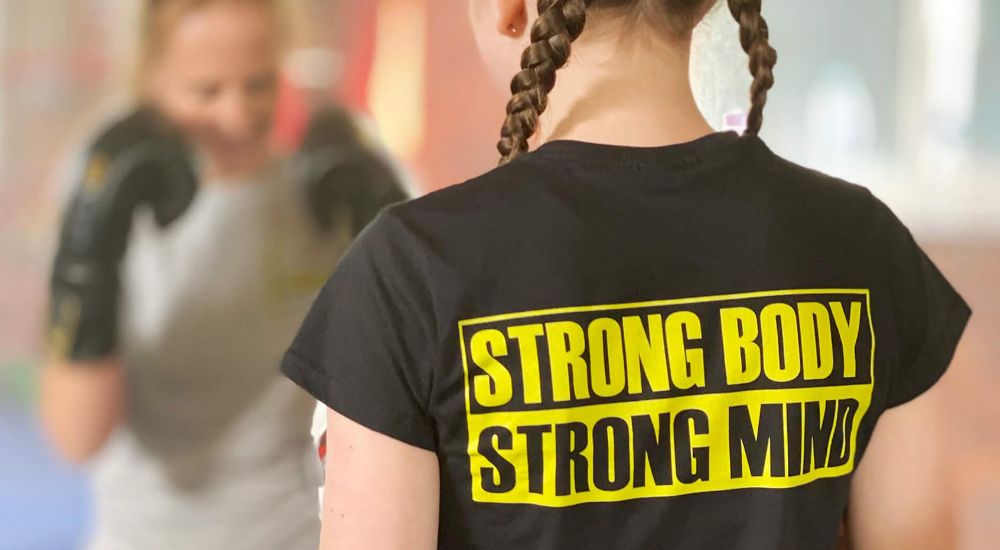 "The key to this success," Josie told us, "was spreading the word on social media and connecting with local Facebook groups."
The funds raised meant that NPBA were able to successfully deliver their wellbeing programme in various schools locally. This has created a reserve for young people who need their assistance.
Josie recognises that out of the pandemic came a significant shift in the focus of their work, with NPBA becoming more community focused.
As well as the success of the fundraiser, The Tackling Inequalities Fund (TIF) has also enabled NPBA to coordinate with local schools and have those schools signpost children to their club.
Children from low-income families have more of an opportunity to participate in boxing now that the club is able to provide transport and free membership for those children.
NPBA are also now hoping to fund a new role,a Youth Support Worker, who will be a bridge between families and the gym, providing young people with extra support both at home and while at the club.
Josie remarked that one of the positives of the pandemic was how parents had now become more aware of their children's mental health. Before the parents would simply drop off and pick up their children, but now they will be forthcoming in flagging up issues to coaches at the club. This is useful for the coaches at NPBA, "I'll immediately know who needs lots of positives in the session and focus on trying to end their day in a good way," explained Josie.
It's safe to say that NPBA have adapted to the times and made the most of the challenges brought by the pandemic. The club is a great example of what can be achieved when the community comes together to support one another. It's been great to hear the learnings taken, and how services have evolved to provide a bigger support system for its members and their families.
Well done to all of the dedicated team at NPBA, and to all of the young people who have managed to persevere through such tough times. It's been a pleasure to witness this journey, and we can't wait to see what the future brings for the Northern Powerhouse boxing Academy!
To find out more about NPBA, you can visit their website at: https://www.northernpowerhouseboxing.org.uk