A charity dinner was staged by Keystone in support of Fight for Peace this week at The Londoner Hotel in Leicester Square. The event centred around the sport of rugby, with retired England international player David Flatman hosting, and leading a Q & A with his former teammates Danny Grewcock and Tom Shanklin.

The aim of the evening was to raise funds for the Fight for Peace Academy in Newham and the ultimate goal of supporting over 1,000 young people via our services per year.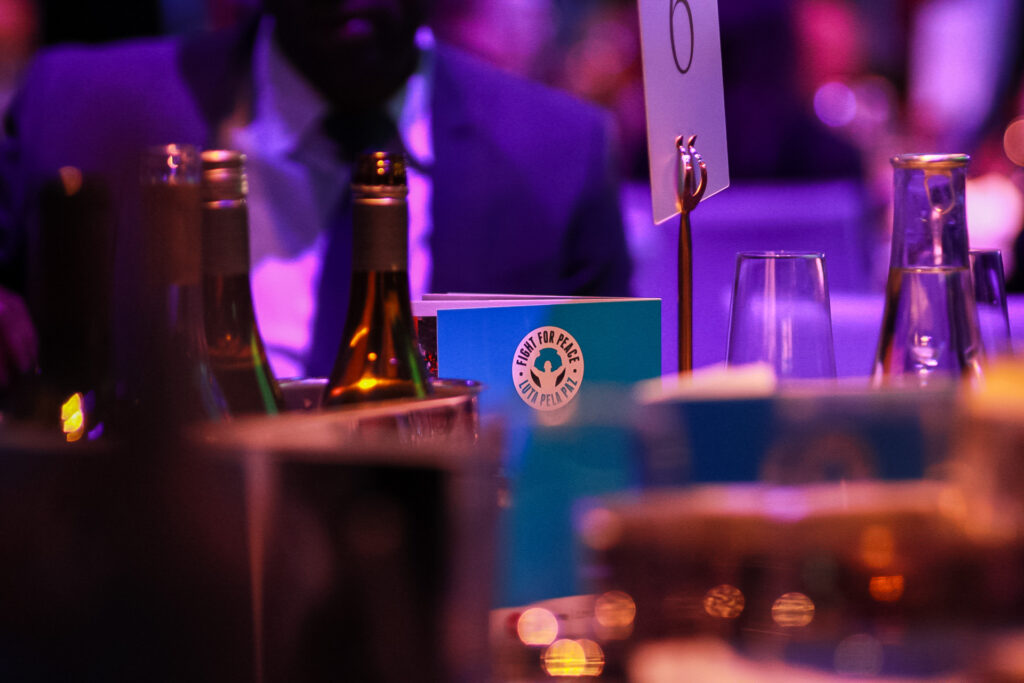 Fight for Peace's presence was a key part of the evening with former Fight for Peace members and current members of staff, Famida Sultana and Kenny Udenwoke taking the stage to talk through their experiences at Fight for Peace, and our CEO Jenny Oklikah delivering an opening address.
In addition, young creatives Aladdin, Lily and Mohammedally documented the evening in photos, film and live social media content, part of a wider current initiative at Fight for Peace where young people lead and influence our communications and elevate youth voices.

"It was wonderful to have so many of our supporters present at the event, giving us the opportunity to meet them and share the work we are doing at our Academy in Newham and beyond," said Fight for Peace CEO Jenny Oklikah.
"We were so proud of everyone that represented us on the night, especially Fahmida and Kenny who spoke, and Aladdin, Mohammedally and Lily who captured the event so well," she continued.
"We'd like to extend our enormous gratitude to everyone who attended and made the event so successful, and especially to those partners who sponsored and staged the event. The funds raised will make a huge difference in allowing us to provide the best service to our young people through the youth workers and coaches that support them to excel."

Further Keystone events to raise money for Fight for Peace are in the planning stages for later this year and anyone wishing to attend or who would like more information can contact us at info@fightforpeace.net.
And our Crowdfunder page linked to this week's dinner is still open for a limited time via the link here for anyone wishing to make a donation in support of our young people!

A sincere thank you once again to Keystone for staging this event, to Fu3e and Sportingclass for making this event possible, and to all of the event sponsors and attendees for creating such a successful and heartwarming evening.