Steve speaks with passion about the difference he wants to make in his community: "I want to have a good impact on my community. I want to be the person that motivates a lot of people to be good people too, and do better in life," he says. "I want to be that person that makes everyone feel they can make it in life."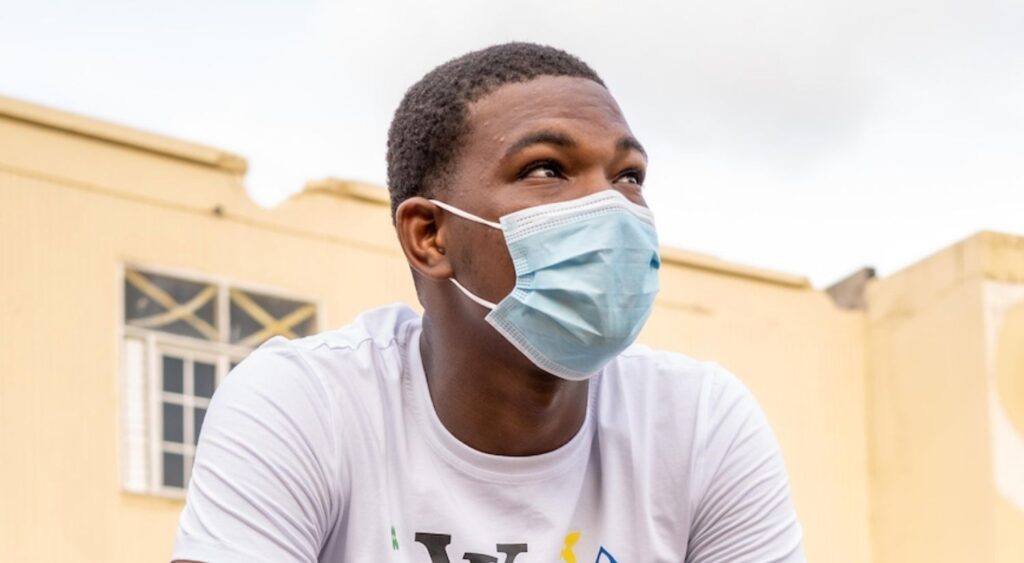 Over the past few years, Steve has been a participant of the UP Unity & Peace programme in Kingston, Jamaica, one of several Collectives that is coordinated by Fight for Peace. He has been active in boxing and taekwondo sessions and is looking to carve out a future in sport.
"I do boxing and I would like to take part in a lot more tournaments, that would give me more experience. Where I live, sports bring a whole heap of unity, and a lot of love. You get to meet new people and also communicate with more people."
As he works hard to realise his dreams, Steve credits UP Unity & Peace with being an important driver in his advancement.
"The [UP Unity & Peace] programme always helps me with my schooling, and they try to help the void in the community by running activities like football tournaments – bringing a lot of joy. It's done a lot."
"My dream is to be in the Olympics representing Jamaica and winning the first gold medal for Jamaica – setting that history," Steve shared.
"I also want to be an auto mechanic."
"Steve has been part of the programme since he was 11 years old," explains Community Coordinator, Zann Locke. "He has been keeping on track by completing school and learning to manage his anger through sport. I've seen him progress, he's more focused and is more optimistic about his future. In 2022 he should stay focused, plan his next two years in high school and reach his goals."
As well as his own determination and focus, Steve points to his relationship with Zann as a key element in his progress. "Aunty Zann is one of a kind," he says. "A person that I can look up to and I can tell anything, and Aunty Zann is always there to help me and is a big motivation for me. She always puts joy on my face and is like a mother to me at times. She is the best."
In 2021, participants in the UP Unity & Peace programme, coordinated by Fight for Peace continued to access taekwondo, boxing and MMA sessions in small face-to-face groups (or virtually) through funding from the UEFA Foundation who believe in the power of sport to support young people to achieve their full potential in life.