As we head into the final phase of 2022, we're excited to share a new Fight for Peace partnership with Brave Bison! The leading new-era social media, marketing and tech company has joined forces with Fight for Peace in order to support us in delivering our Young Creatives project to young people aged 16-25.
Brave Bison has a media network of over 650 channels, accumulating 158 million followers worldwide and while their headquarters are based in Kings Cross, London their global work spans continents with hubs in Singapore, Thailand, Bulgaria, Egypt and South Africa!
Our Young Creatives project launched back in July with the aim to bring together young people with creative skills and interests, supporting them in accessing new development and career opportunities, as well as bring their range of skills to positively influence Fight for Peace's communications output.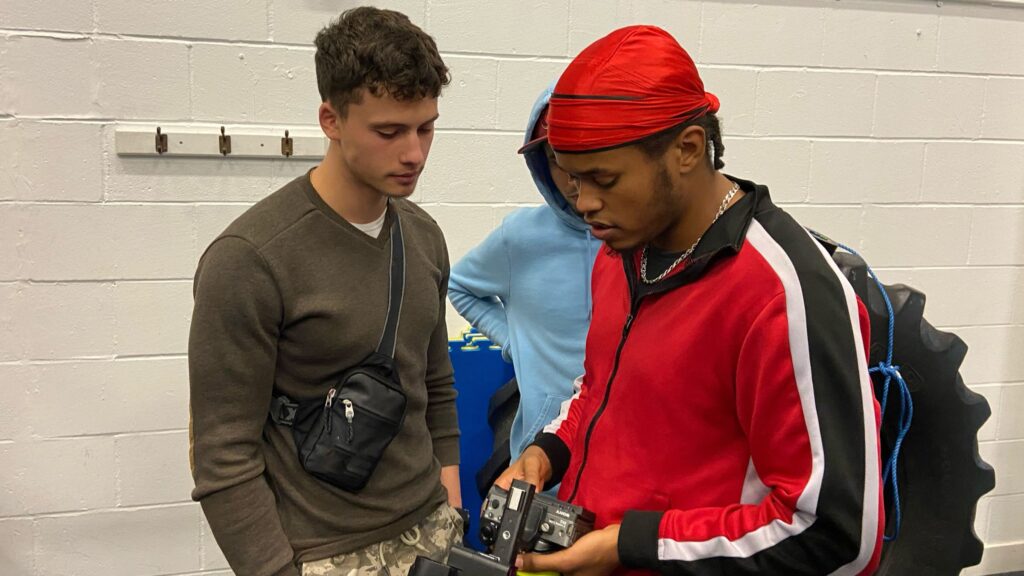 Embracing this new creative partnership will enrich our ability to support this talented group of young people through a range of creative workshops, shadowing and career development opportunities. Our communications team will also work closely with Brave Bison to take a wider look into how we can reinvigorate our social media strategy at Fight for Peace as we move into 2023.
After launching the project on social media, we were thrilled when Chris Grimwood, Managing Director of Brave Bison, Social & Influencer, reached out to us on LinkedIn, expressing his interest to offer pro-bono support to the Young Creatives project.
"When I saw Fight for Peace's post on LinkedIn, I immediately offered up our services. It felt like a once in a lifetime opportunity for all my passions to converge and for Brave Bison to bring some real value to issues that we really care about," Chris explained.
"I'm on a personal mission to increase the supply of diverse talent into an industry that desperately needs it; putting the breadth of opportunity within the digital creative industries on the radar of young talent who are already practising a lot of what the digital agencies preach," he continued.
Brave Bison has partnered with companies such as New Balance, Currys, UNIQLO and WWF, as well as working closely with their platform partners at Google, Meta, Snapchat and TikTok. With this array of experience and expertise, we couldn't think of anybody better to support us in delivering creative support to our Young Creatives.
"When Chris reached out I was really excited about us working together. Although we've been delivering support to Young Creatives in house, having digital gurus like the Brave Bison team backing us enables us to widen the project's scope in terms of what we can offer our young people," expressed Fight for Peace Communications Officer and Young Creatives lead, Kayla Troy.
There is definitely a mutual respect between parties, and through the early stages of collaboration our team has found a renewed energy to open our minds to new creative avenues, both within the Young Creatives project and throughout our wider communications vision and approach at Fight for Peace.
"The work Fight for Peace does is truly remarkable, so to play a small part in their journey and to offer up our expertise in a specific field is an honour for us. And, personally, a dream came true for me; a long-time fan of Fight for Peace, a Brazilian Jiu Jitsu practitioner, and a firm believer in the power of young people," said Chris.
A huge thank you to the team at Brave Bison for their generosity in supporting us in working with young people to support them in reaching their full creative potential. It's been a pleasure so far and we can't wait to see what's next!
Keep an eye out on our social media platforms for updates on workshops and other opportunities, and keep your eyes peeled for the fruits of this new collaboration as we head into the new year.