We were thrilled to have recently received a visit from Fight for Peace creative partners, Brave Bison, who delivered the first of a series of content creation workshops to a group of our Young Creatives!
The Young Creatives project brings together young people with creative skills and interests, supporting them in accessing new development and career opportunities, as well as bringing their range of skills to positively influence Fight for Peace's communications output.
This exciting collaboration between Fight for Peace and social and digital media company, Brave Bison was sparked by a LinkedIn comment from Managing Director, Social and Influencer, Chris Grimwood – expressing that he'd love to be part of the Young Creatives and support young people in their development, and in navigating the creative world.
So, in the first of a series of four workshops it only felt right to focus on the power of social media and the different ways we can immerse ourselves in content creation in order to engage with people and communities, as well as grow audiences.
The session was delivered by digital social experts Nathan, Tessa, George and Chris – who discussed trends such as the world of short form content and where it's going in the future.
"It was really great to see the Brave Bison team meet some of our Young Creatives and to see this partnership come to life. The digital world is only becoming more prominent in our lives, and the next generation are key influencers in shaping this," explained Kayla Troy who leads on the Young Creatives project.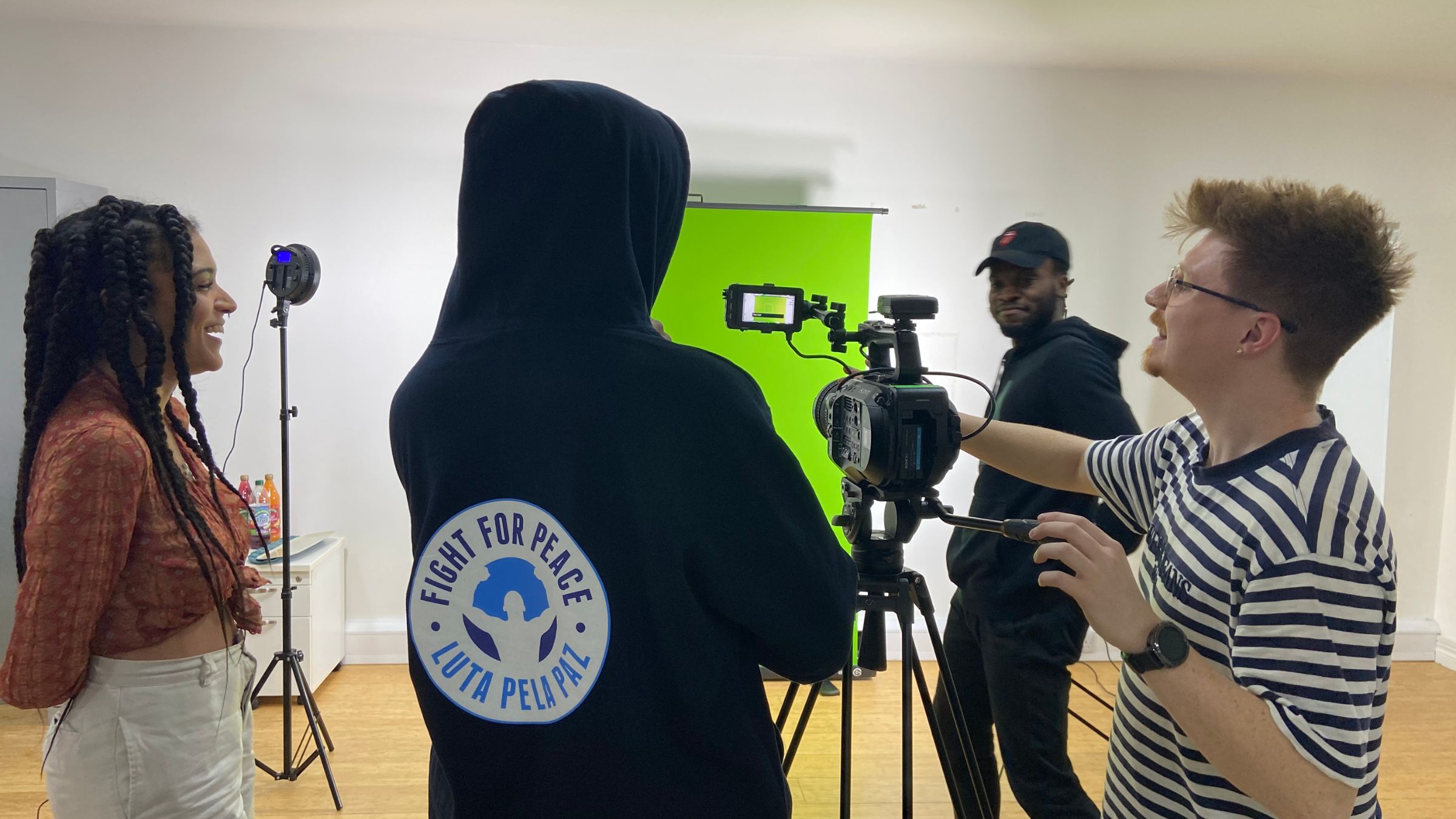 Take Fight for Peace athlete, Percy for example, who has his own YouTube channel and produces regular and engaging educational videos for his audience. In a chat before the workshop he told us that teachers in schools all over the world refer to his content during classes – so he's looking forward to seeing how he can build on this growing foundation in the future.
Whereas, fellow athlete Tommy's interests lie within the much wider area of media production, having studied more broadly. Tommy is now keen to further explore different types of media and find what most interests him in order to hone in, and take it forward into his career.
"I really enjoyed the workshop and learnt a lot from speaking to people working in the media industry. I left the session with a lot more clarity about pathways into the media world, and knowledge about the work that is available to young people," Tommy reflected.
It just shows that whatever level you are at, whether you are versed in producing content or not, having a space to ask questions, experiment and explore can open new doors for anyone! 
We are excited to see the rollout of the next workshops, and to check back in with some of the participants to see if they've seen a difference in how they think about and create content in a time where it is generated faster than we can imagine.
Stay tuned for the upcoming Brave Bison workshops which will delve into thinking beyond content and how we build communities, understand the opportunities out there, and much more! And keep an eye out on our Instagram, LinkedIn and YouTube channels to get the latest content produced by our talented team of Young Creatives.
A big thank you to the Brave Bison team for supporting us to deliver our Young Creatives project, and for sharing their expert knowledge and understanding of the digital landscape. We appreciate you all and can't wait to have you back at our Academy for the next workshop!