Fight for Peace recently ran a Construction Skills Certificate Scheme (CSCS) course for those interested in working in the construction sector, part of the wider employability services offered to young people at our Academy.
The training, which was delivered by EET Group and generously funded by Wellington Management UK Foundation and East End Community Foundation, took place over the course of three intensive days. Fourteen young people aged 16 and over completed the entry level course, which supports people to gain the knowledge needed to work on a construction site.
Those successful on the course gain a Green Card qualification allowing them to begin working. In addition, as part of the package of training, EET Group provides post course support focused on CV writing bespoke to the construction industry, interview skills tips and information about potential opportunities and internships in the sector.
"Through employability at Fight for Peace we really want to support young people to get qualifications as this can lead to stronger employment outcomes", explained Carolina Velasquez, who was part of the Fight for Peace team that set up the training
"As an organisation working in sport for development we see lots of opportunities in the sports sector for employment. But we also want to respond to young people's interests, and the construction sector was one of the areas that scored really highly when we asked young people for their input on courses to run," she added.
The course went down really well with those participating. Safa, one of the young people on the course said: "The knowledge really stuck with me and I am now interested in pursuing a career within this sector – possibly doing security on site".

Ashley also had a positive experience, explaining "'the training was very efficient as it only took two days, it was a bit intense because of the volume of information and knowledge but the instructor made the content easy to understand."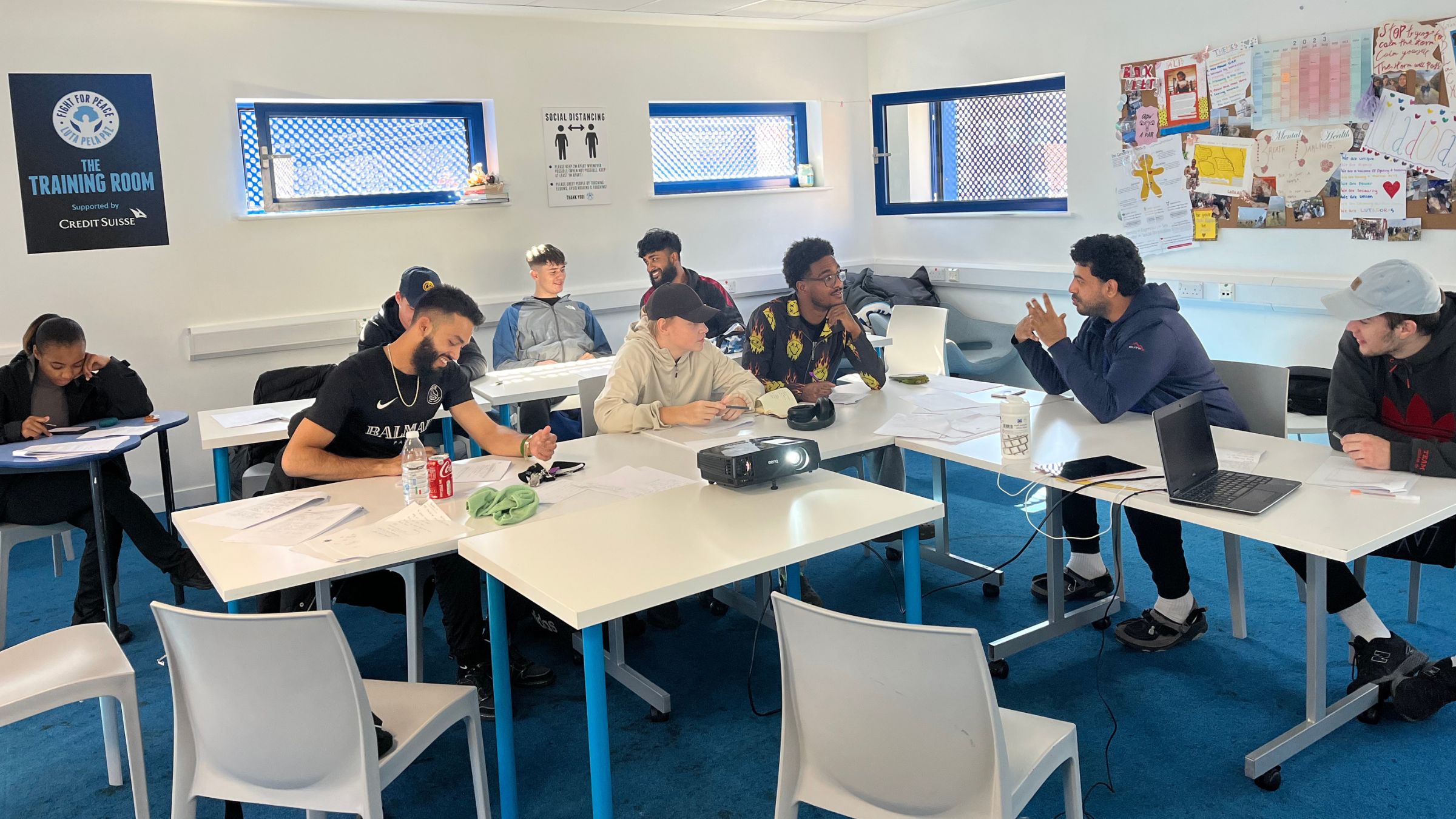 Likewise, Danny agreed that the course providers made a real difference in what the participants got out of the training, particularly in terms of ongoing support: "The EET Group had nice, friendly staff that helped me sign on to the CSCS course and supported me until I passed my CSCS exam. Thank you for your help, it's much appreciated."
And we are very pleased that course providers EET Group also had a good experience with us at Fight for Peace! Here's what EET Groups' Hatice Sahin-Karatas had to say:
"I must say my experience with Fight for Peace was OUTSTANDING. Their impact on the community and young people is truly evident. The service users were well engaged, united and expressed a motivated team morale towards progression and developing of each other's skills. I look forward to working with Fight for Peace Academy for further training opportunities in the near future. This Academy is the real centre of peace!"
A big thank you to Hatice and her team for delivering an excellent training course and well done to all of the young people who took part in the course and are moving on to take their next steps in the construction sector!