Earlier this year, we saw the release of a new short film documenting the impact of the Fight for Peace Alliance.
The film takes us through the doors of five Alliance partner organisations in England, Northern Ireland and Wales in order to understand their work with young people, and how being part of a global community of organisations supports them to maximise their impact.
Filmmaker and former Fight for Peace member, Aladdin Benberna shot and edited this latest film, working alongside a small production team from our London Academy. 
The Fight for Peace Alliance brings together over 120 organisations from around the world with the aim of delivering the best support to young people in our communities.
This is one of three models, alongside our Academies and Collectives, that Fight for Peace uses to support young people to achieve their full potential. Via the Alliance, partner organisations, and Fight for Peace exchange skills, knowledge and support in order to strengthen their programmes in support of young people.
"The good thing about the Alliance is that you've got many organisations that are similar to us that are going through similar things and you share ideas and then you apply everything," says Jack Sunderland, Founder of the Training Cave, one of the organisations featured in the film.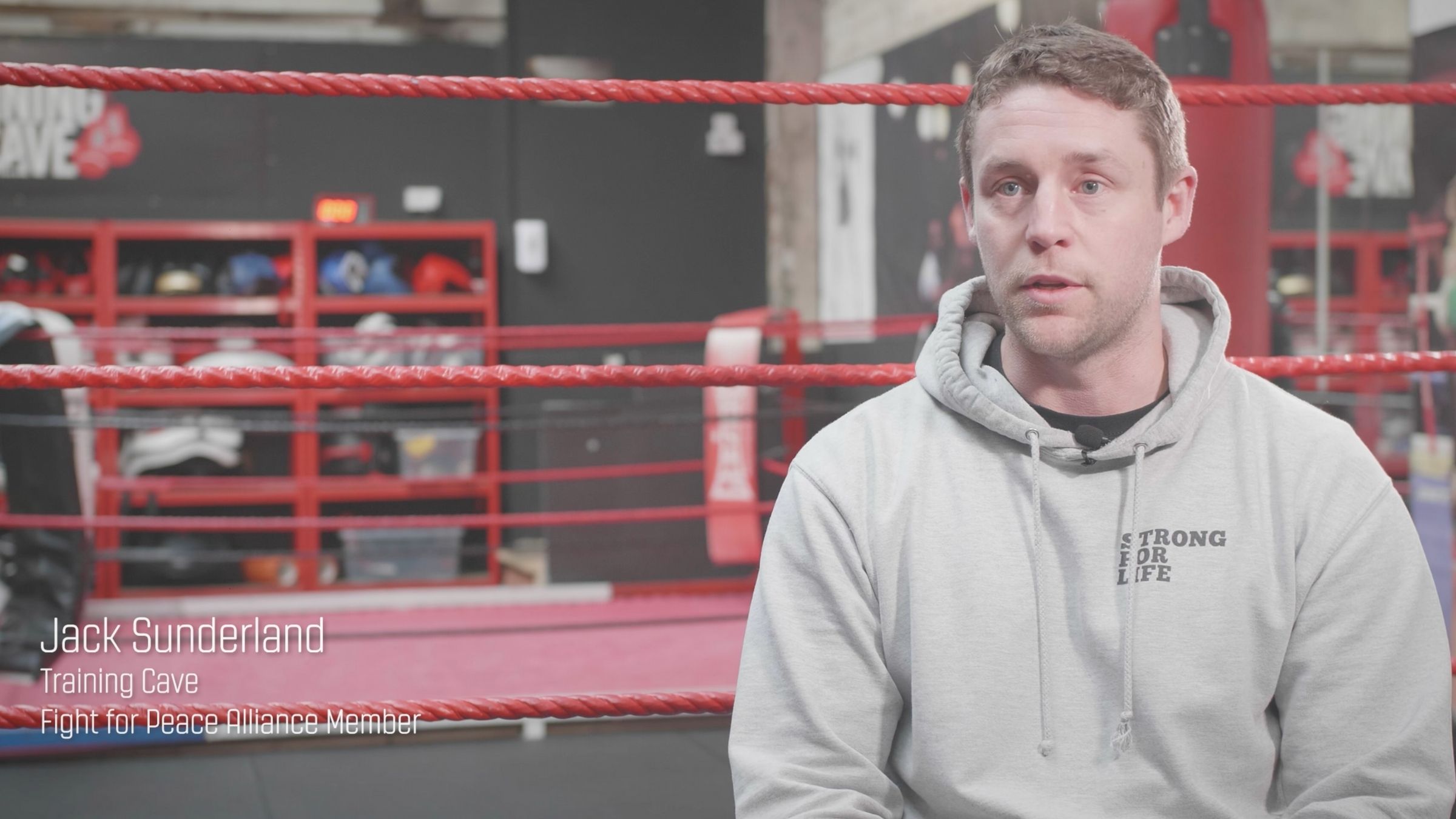 "You've got a massive input from like minded individuals and organisations," adds Carl Betty Martial Arts Founder, Carl Betty. "Rather than having to figure it out and learn by mistakes we can kind of accelerate that process."
The film features interviews with some of the key figures at the Alliance organisations visited as well as footage of combat sports and personal development activities taking place.
It also documents the experiences of two Alliance partner organisations that used their complimentary skills and approaches to co-deliver an alternative education programme to young people in Derry-Londonderry, Northern Ireland in 2020.
This was part of a UK-wide Fight for Peace initiative that saw the design and delivery of alternative education programmes to young people in five communities, with participating Alliance organisations sharing learning and experiences throughout the process.
The Fight for Peace Alliance film is now available on our YouTube and can be watched in full here.
We would like to say a huge thank you to all of the young people and staff from the Alliance organisations that we visited, who were all so welcoming to our production team and so inspiring in sharing the incredible work they do. Special thanks to Carl Betty Martial Arts (Ebbw Vale, Wales), Hanger Human Performance Centre (Cardiff, Wales), Strike Martial Arts Academy, St. Columbs Park House (both Derry, Londonderry, N. Ireland), Training Cave (Birstall, England) and Vulcan Centre (Hull, England).