Lily May Bartley has been working with us since 2021, delivering a range of photography projects, and moved on to volunteer as a Social Media Assistant for six months. She has now progressed into a part-time, freelance role as Social Media Content Creator as part of the Fight for Peace Young Creatives project.
We checked in to hear Lily's perspective on her journey so far, and find out how pushing out of her comfort zone allowed her to further pursue her growth and development: 
"At the start of 2022, I created a vision board and one of the things on it was the word 'growth'. Now, I did not know what that would look like and never would I have imagined that it would cost letting go of my comfort zone completely.
All I knew was that I have big goals and knew I want to achieve so much in life, such as becoming a successful photographer, and to be able to cater to all creatives in multiple ways which I aim to talk about a lot more in the future. 
I realised that in order for growth to happen, I needed to start doing things that I would put off, such as public speaking. Being an entrepreneur, I have always felt called to do more and communicate with everyone because you can learn something from anyone. 
As an only child as well as being an introvert, I knew how I operated and was always so afraid of owning the space and being vocal. However, I recently put a full stop to social anxiety, and started starting conversations and asking questions.
I found myself wanting to learn about everyone and everything which then led me into the direction of volunteering at Fight for Peace, working within the Communications team where I learned about branding, project managing, content creation, and more. I would soon find myself reading into certain topics that I would be able to bring to my business and open new doors of opportunities.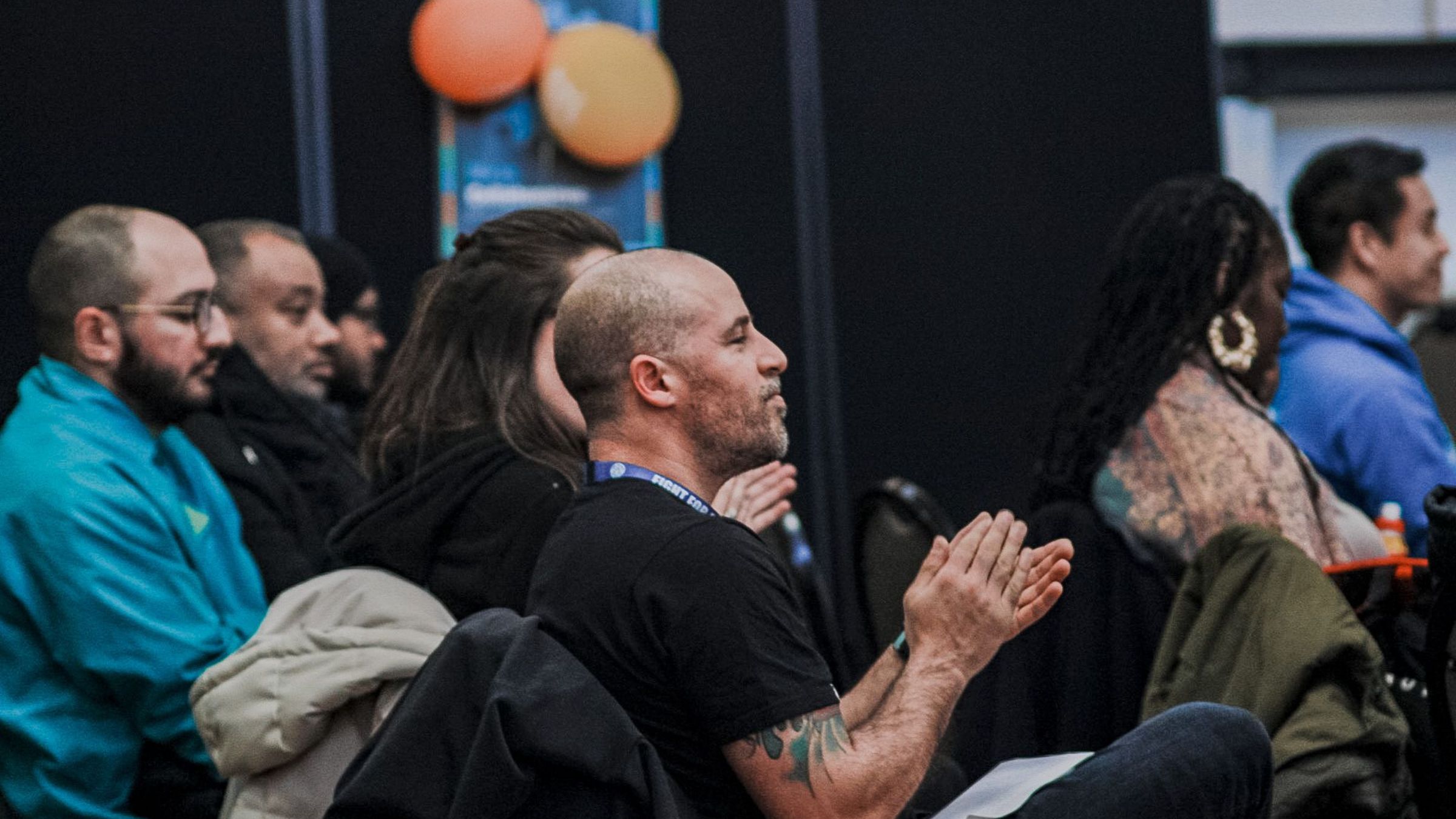 I remember being so persistent with trying to get into the volunteering within that sector because I knew that this was the best decision which has now led me into securing a 6-month freelance position here at Fight for Peace as a Social Media Content Creator, something I fell in love with during the volunteering period. 
During that time I spent volunteering, I learnt so much not just about the role I was taking on, but also myself. The second I let go of that fear of owning the space, public speaking and doing things I lacked experience in, it was as if I was a caterpillar that had just left its cocoon and turned into a butterfly.
Letting go of my self doubt and excuses put me in a position where I intended to be:
I no longer put off the things that costed my comfort zone
I began to accept more opportunities that mean owning the space
I have become so much more sociable
Increased growth in confidence
Within this testimony of letting go of my comfort zone, I can wholeheartedly state that I am genuinely proud of the person I have become and all the fears whilst speaking, worries during project management and doubts during taking ownership were worth the challenge. I aim to now achieve so much more during this season, learn more about different sectors of life, and accept more new challenges to benefit us all in the future.
If you have made it this far into reading this article, I hope it encourages you to do what you have been considering, but perhaps holding back because you don't feel confident enough or whatever the reason may be."
The Fight for Peace Young Creatives project brings together a group of talented young people to develop and build their creative skills, while supporting Fight for Peace in delivering media content which communicates the work we do.