The mighty Fight for Peace Mixed Martial Arts team have recently welcomed a new Head Coach – professional mixed martial artist and Brazilian jiu jitsu brown belt, Jeremy Petley!
Jeremy has been competing for 15 years as a professional MMA fighter, working his way up the ranks to appear in some big shows including Cage Warriors and Bellator. Having accumulated around 25 professional fights, he has gained a body of experience in coaching and running teams out of various gyms for the last ten years.
We checked in with Coach Jeremy to hear more about his impressive track record, and his vision for the Fight for Peace MMA team!
"The Head Coach role at Fight for Peace sparked my interest immediately because I felt like I was suited for the role and someone who can elevate the team to competition level through refinement and sharpening of skills.
I've been coaching at London Fight Factory, Titans and a few other gyms with high level coaches and UFC coaches. So I've been able to study the way they work and get information from the really high level resources around me to build my own philosophy, system and approach to the training.
When I found out about the charitable aspect of Fight for Peace and that young MMA athletes can benefit from mentoring and guidance as well as martial arts, I knew it was an avenue I've always wanted to go down. It also takes my experience down a path which is beneficial for me, as well as for a purposeful organisation.
Building relationships and being a mentor to young people is something I'd been doing indirectly as a coach at other gyms, particularly because MMA implements characteristics that require a massive level of discipline. Things like controlling your emotions is one of the first things you'll have to learn to do in a regular MMA class, it demands martial arts discipline – to be able to listen to information and process it. There are massive life skills like that embed themselves in the class.
My vision for the team is that I want the numbers in the class to be high, of course. But as far as the scenario in the team I want to build is – I revert to what I know and what I've seen is what I want to build.
I'd like to see five or six athletes develop as competitors, or maybe even more, as I can put them forward to Fight Star Championships and some other amateur shows. So ultimately that means having a skilled and well versed team.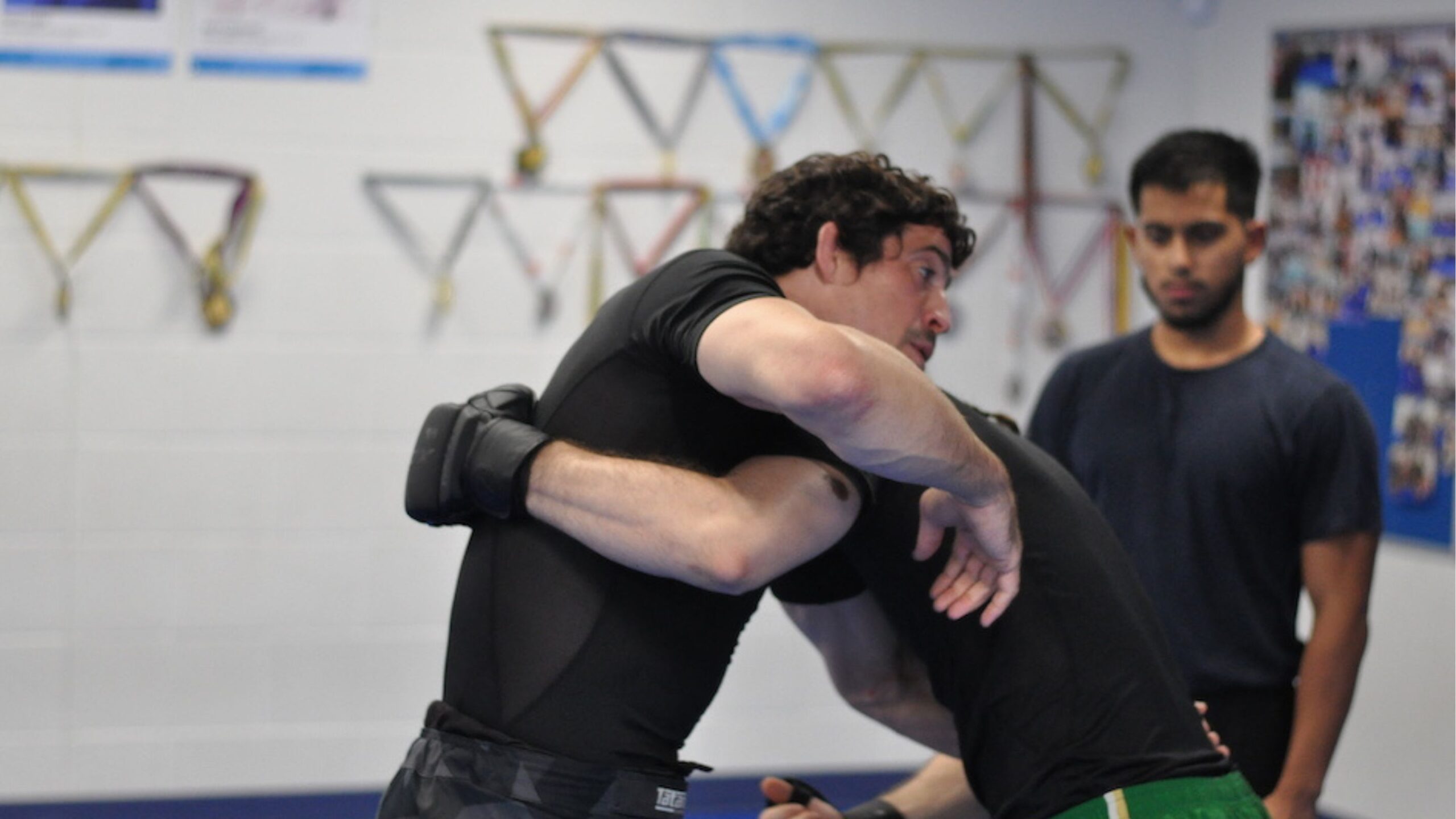 Although that doesn't mean having a team of all competitive fighters. Of course, I want it to be something always open to beginners. I don't want the class to become an isolated group of competitive athletes, plus the range of abilities across the team is so broad.
There are the people who want to be serious competitive athletes, those who are quite good hobbyists and like sparring but probably don't want to go into the ring, and then you've got the people who are just learning.
Bringing those three levels together, the team can mesh and we're able to have a functioning practice that is beneficial to all of those three generalised categories.
That allows us to have the balance we need to make it a welcome and inclusive class, while at the same time creating something which breeds athletes, which is another thing we want to do."
Join Coach Jeremy and the team every Tuesday and Wednesday in the Fight for Peace dojo from 5.30-7pm. Sessions are free for young people aged 14-25 and open to all abilities.