When we found out that Fight for Peace muay thai athlete, Tomas Pociuipa would be competing in the Combat Fight Series 10 at York Hall, we knew it was the perfect opportunity for our Young Creatives team to hit the record button and create something new and inspiring!
It was an added bonus when Fight for Peace was approached by the Combat Fight Series (CFS) team and asked to host the official weigh-in at our Academy in North Woolwich, welcoming a community of champions into our space the day before the big event.
The whole production was a brilliant show of teamwork and solidarity, with our Young Creatives covering the media side of things, and Fight for Peace young people and staff merging forces with the CFS team to ensure the smooth-running of the weigh-in and event day.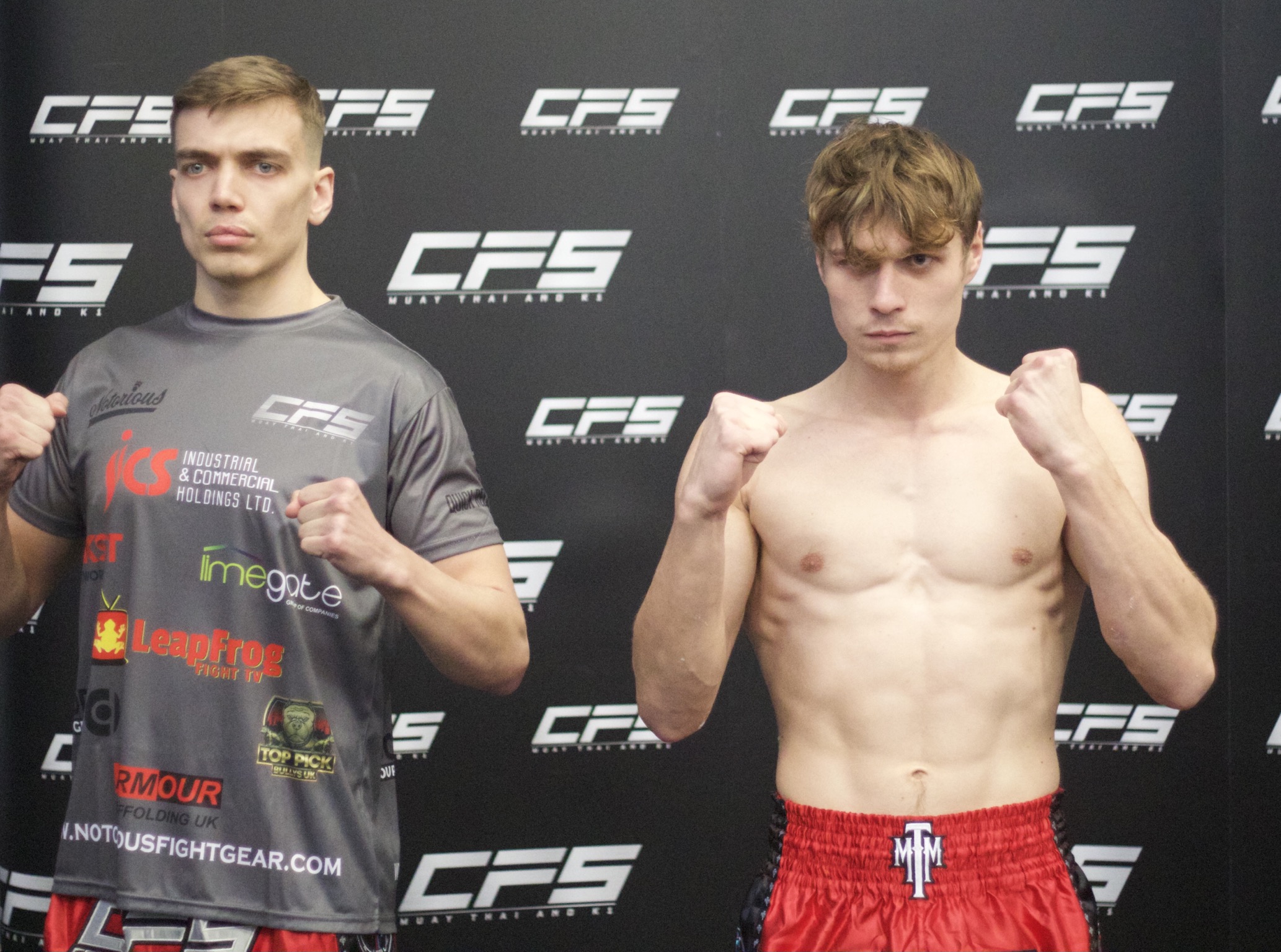 Young Creatives and muay thai athletes, Andrei Gradinar, Igor Gradinar and Promise Joshua Fayose did a fantastic job of documenting the process, from Tomas' last few weeks of training camp, to the weigh-in and event day. Shout out to the pro trio for documenting Tomas' journey to the ring with passion and creative flare!
Creative work began a few weeks out of Tomas' bout, with videographers and editors Andrei and Igor both working on a short documentary of Tomas' Road to the Ring, while Promise gathered top tier content for our social media, including pre and post bout interviews, photos and behind the scenes coverage.
We've already had a sneak peek and it's a great show of passion, creativity and skill from Andrei and Igor, capturing Tomas' road to the ring beautifully through a range of shots and interviews from training camp all the way to competition day. The emotion created through use of pacing, music and close-up shots is super impressive, and a testament to the team for their strong vision for the project.
We also had Young Creative Aladdin Benberna with us on weigh-in day producing a short promotional video for Fight for Peace that we can use to gain interest from future clients who would like to use our space for prestigious events like the CFS weigh-in.
It was a pleasure to work alongside, and have the opportunity to interview event organisers, Rory Crawford and Tony Colasanto, as well as eight-time world champion, Benise Alldis about their experience of attending the weigh-in at Fight for Peace.
"It's been a fantastic experience, I've never seen a more well polished, well run weigh-in and I've been in the promotional business for two decades," explained Tony Colasanto.
"This will certainly rank as one of the best venues, everything went to perfection today and the fighters enjoyed it. The place itself has the wow factor and I would actively encourage anyone to visit the place," he continued.
And the smoothness only continued into the CFS event, with everybody in top form, including the CFS team, our Young Creatives, and Tomas and his corner team, Coach Star, Leo and Chequille.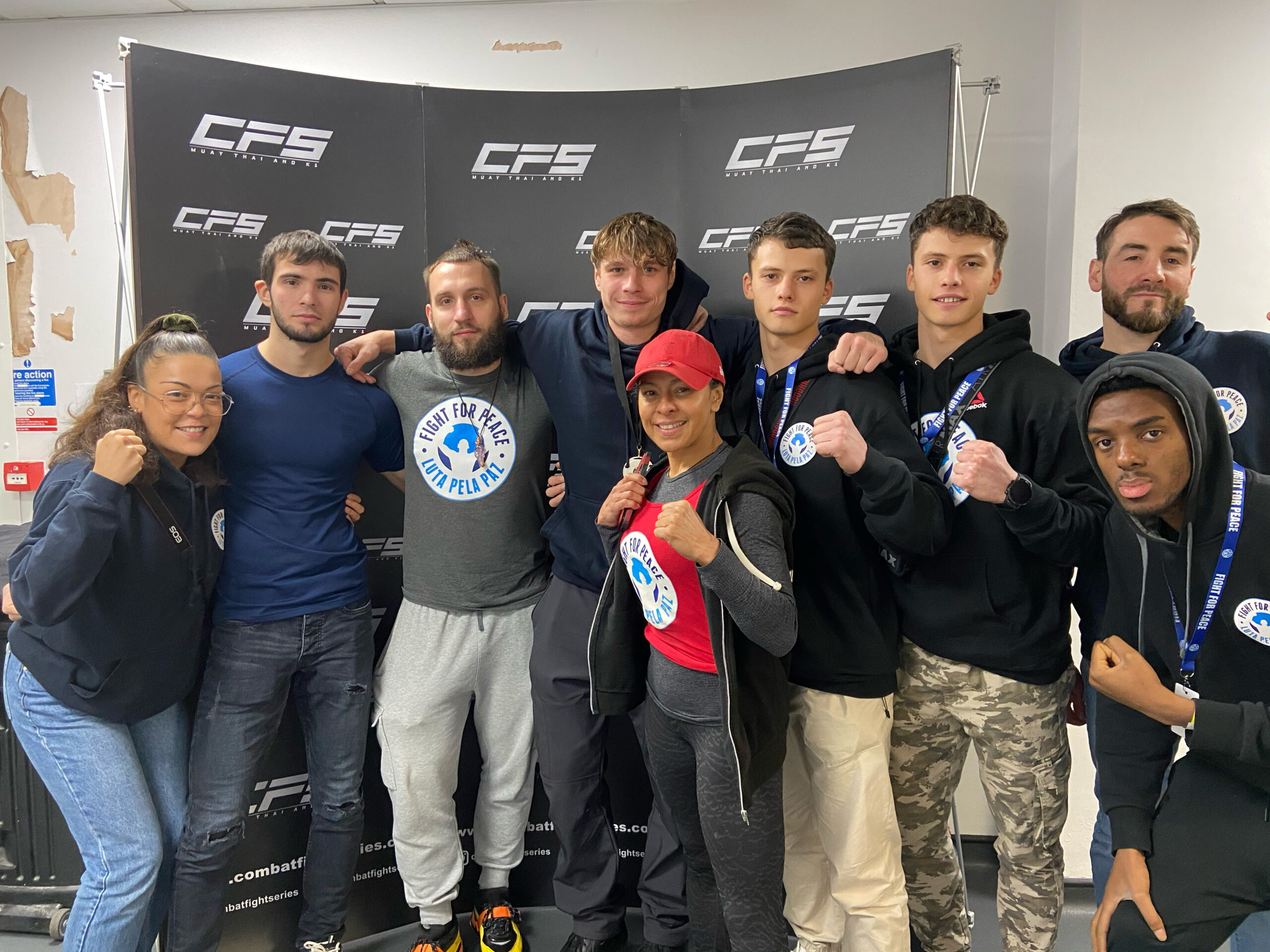 Tomas' five rounds in the ring was a demonstration of the dedication and hard work that went into his preparation, and we are so proud of his performance! Despite not getting the win this time, Tomas' positive attitude and gratitude for the opportunity is a testament to his sportsmanship and champion mindset. You can hear more from Tomas in his post-about interview here.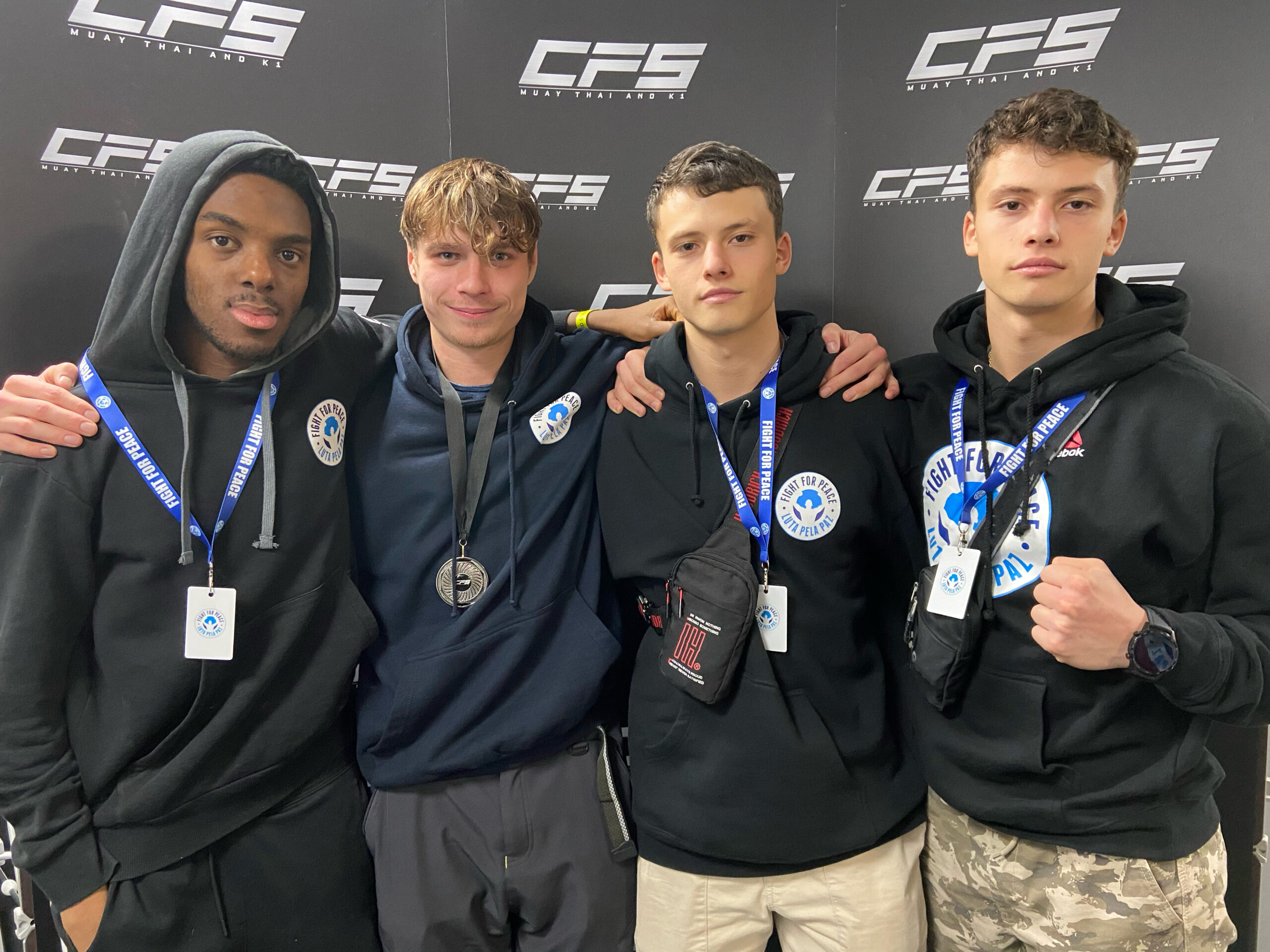 The full documentary will be released next week, and our official promotional video will be coming soon to all Fight for Peace platforms!
Thank you to everybody who made it all happen! To the CFS team, to all the athletes who joined us, and of course the Fight for Peace team and Young Creatives for supporting the planning of the event and giving their time on the day.
The Fight for Peace Young Creatives project brings together a group of talented young people to develop and build their creative skills, while supporting Fight for Peace in delivering media content which communicates the work we do.