More than 20 young people recently completed entrepreneurial training with the Jamaica Business Development Corporation (JBDC) as part of an Inter-American Foundation (IAF) capacity building project, implemented by Fight for Peace in Kingston, Jamaica. 
Participants from the Denham Town, Parade Gardens and Trench Town communities between the ages of  17 and 30 will each receive a grant of USD 300-500 to boost their personal businesses; and six additional grants have been awarded across the communities: three education- based community responses and three social enterprises.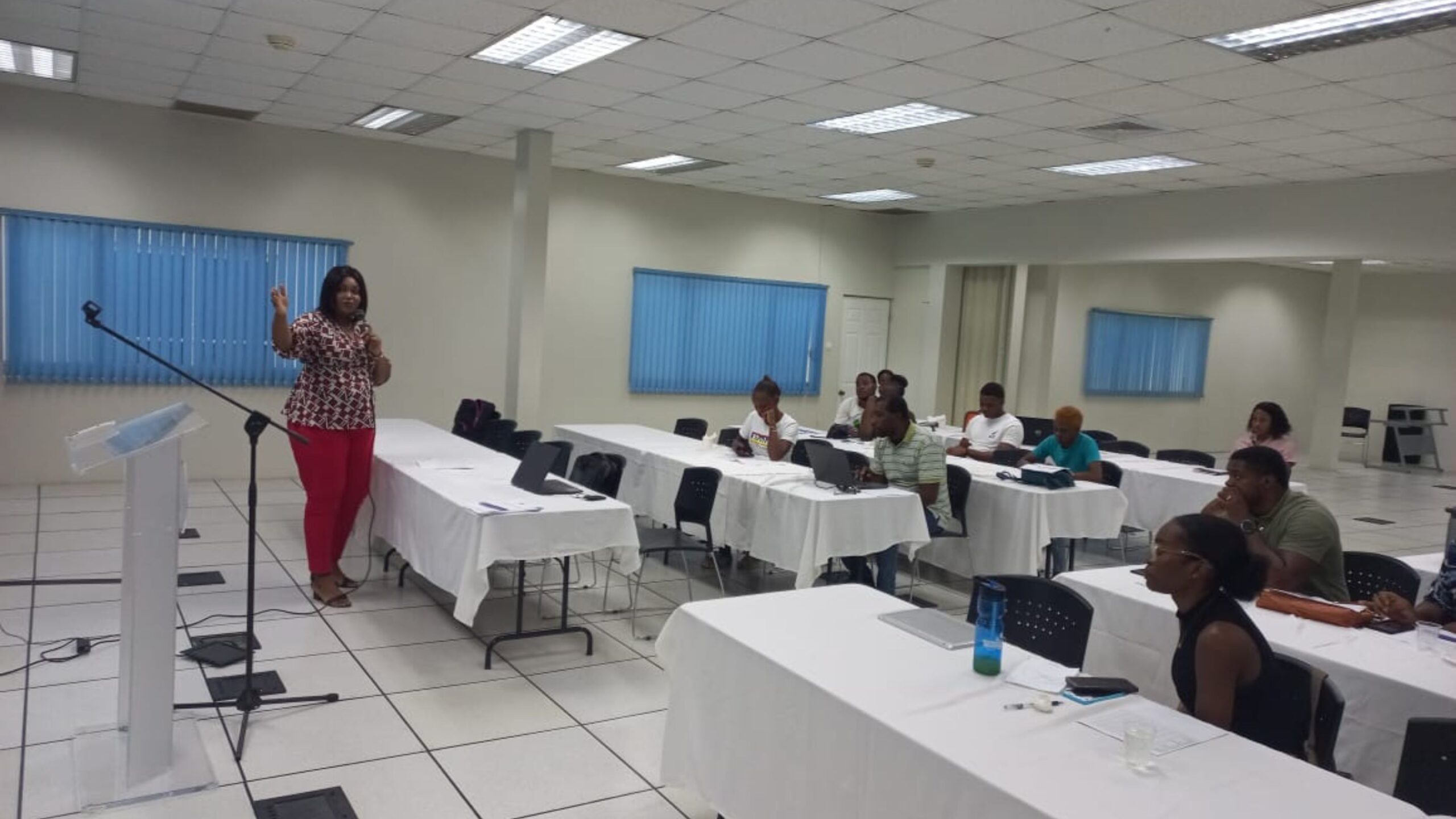 "There was a mix in the level of entrepreneurial traits and levels of business among the group. Some individuals would have started some entrepreneurial activities prior to the workshop while others are at the ideation phase. Continuous motivation, support and the beneficiaries' entrepreneurial mindset will propel them to success," shared Karen Shirley-Green, Senior Sales Assistant, JBDC.
"Programmes like these provide an avenue for project beneficiaries to connect with experts and counsellors for future business development support beyond the life of the project," she continued.
These young people, whose businesses range from barbering, fashion design, photography, hairdressing, farming and animal rearing presented their ideas to judges through in-person and video pitches and were awarded the grants based on criteria including budgeting, planning and presentation.
Cheyenne Lester, a Fight for Peace Social Worker shared Mrs. Shirley-Green's sentiments. Having worked with the group of young people since the pitches, she said "they are glad to get the training and improve their business skills. We have been working with them to finalize planning, submitting invoices to buy their material and goods and either start or keep their businesses running."
"This part of the project comes from feedback we had received during the community response programmes during the pandemic, that more youth want support to build their own livelihoods – so IAF is funding them being able to do just that."
In addition to the training from JBDC, participants will benefit from Fight for Peace resources in administration and governance, monitoring, evaluation and collective impact.
"Commendations to Fight for Peace for implementing such a great initiative; improving the lives of youths and their parents in volatile communities through entrepreneurship," concluded Shirley-Green.
Initiatives like this are strengthened by collaboration, allowing us to provide the best support for the next generation as possible. That's why working with JBDC, IAF and other like minded partners to support young people in their pathways to success allows space for participants to champion their skills and ability to create assets they can grow and nurture as they step into the world of work.
Since 2016, Fight for Peace has run a collective impact programme in Jamaica, bringing together NGOs, sports federations and state partners to jointly deliver programmes to young people in communities in high levels of violence. Using the collective brand UP Unity & Peace, the programme offers services for youth aligned with the Fight For Peace Five Pillar Methodology; support for parents and caregivers; and capacity-building support for organizations that work with young people.
The programme has reached more than 3,000 young people and has provided training and support to more than 50 NGOs and partner organizations. In 2022, the programme ran approximately 40 sessions per week for youth in Trench Town, Denham Town and Parade Gardens and additional sessions and events for youth, parents and partners.