Last week at Fight for Peace 16 young people embarked on their England Boxing Level 1 Coaching qualification course, coming together for a week of training led by England Boxing Performance Development Coach and Educator, Quinton Shillingford MBE.
The qualification allows Level 1 coaches to provide assistance to Level 2 qualified coaches within clubs affiliated to England Boxing, providing the skill and knowledge needed to progress within the coaching world, as well as their own training endeavours.
We spoke to some of the participants to find out how it's been, and why they think it will be useful for their development as athletes and trainers.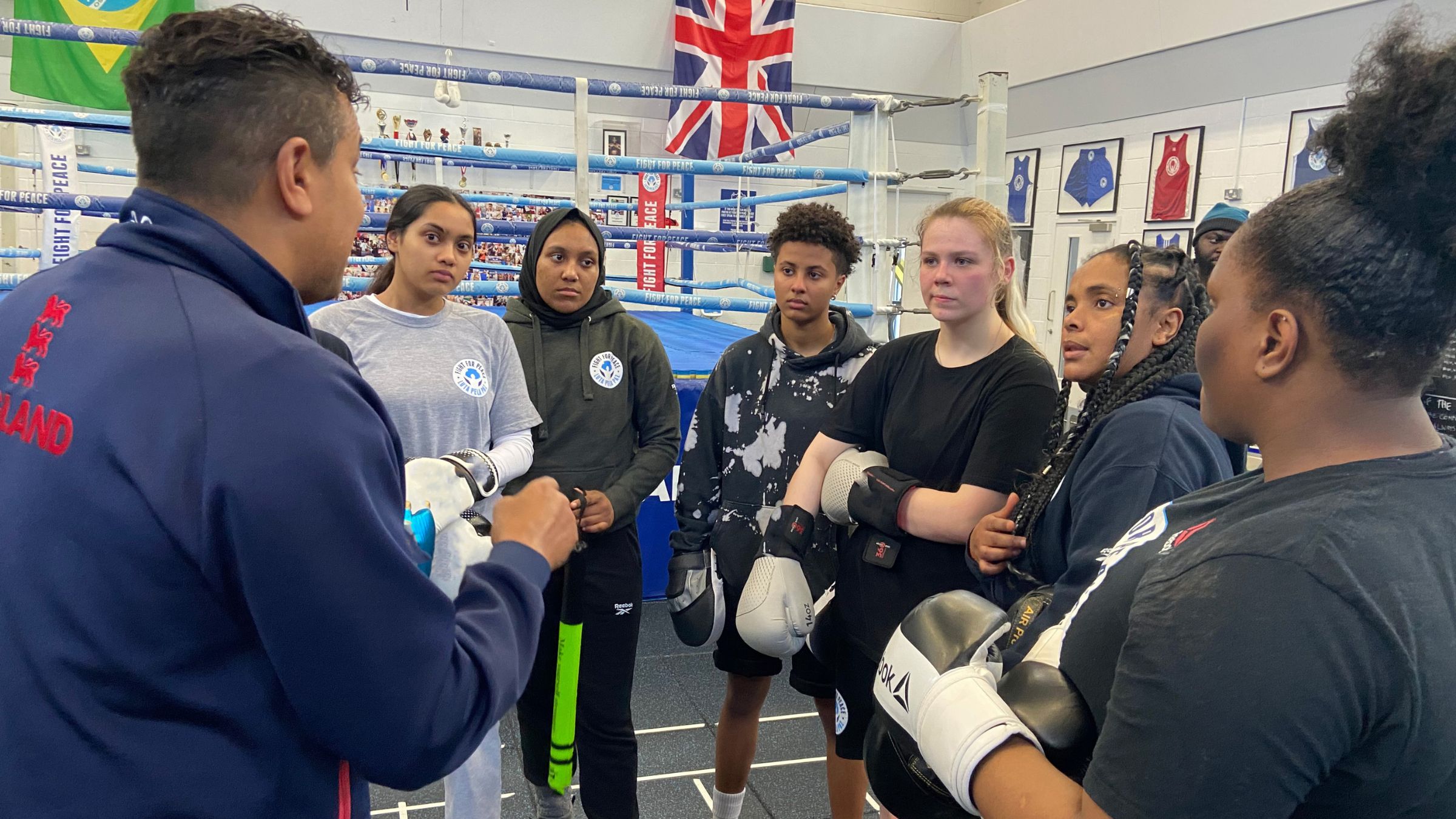 Long-time Fight for Peace member and Twilights Coach, Aimee shared, "I enjoyed the course because it has helped me gain my confidence a lot. Sometimes when I coach I lack confidence, and my voice will go down but doing this with adults has helped me be able to organise my words better."
"Plus, Q is a really good coach and makes everything fun. My favourite part of it was the games. If i was a kid I would absolutely love those games and will definitely bring some of them into the Twilights sessions," Aimee continued.
Fellow member and course goer, Samia shared, "I wanted to build my skill level and do something different from normal education, and this has helped build my confidence and get my voice out there more."
"Everything has been shown step by step, so if someone comes late to the boxing session now I can show them how to warm up while the coach carries on with the other group. Also, everyone got along well and the coach is really good, he makes everything fun. You don't dread coming here and doing the course from 9-5, you're happy to come and participate," Samia expressed.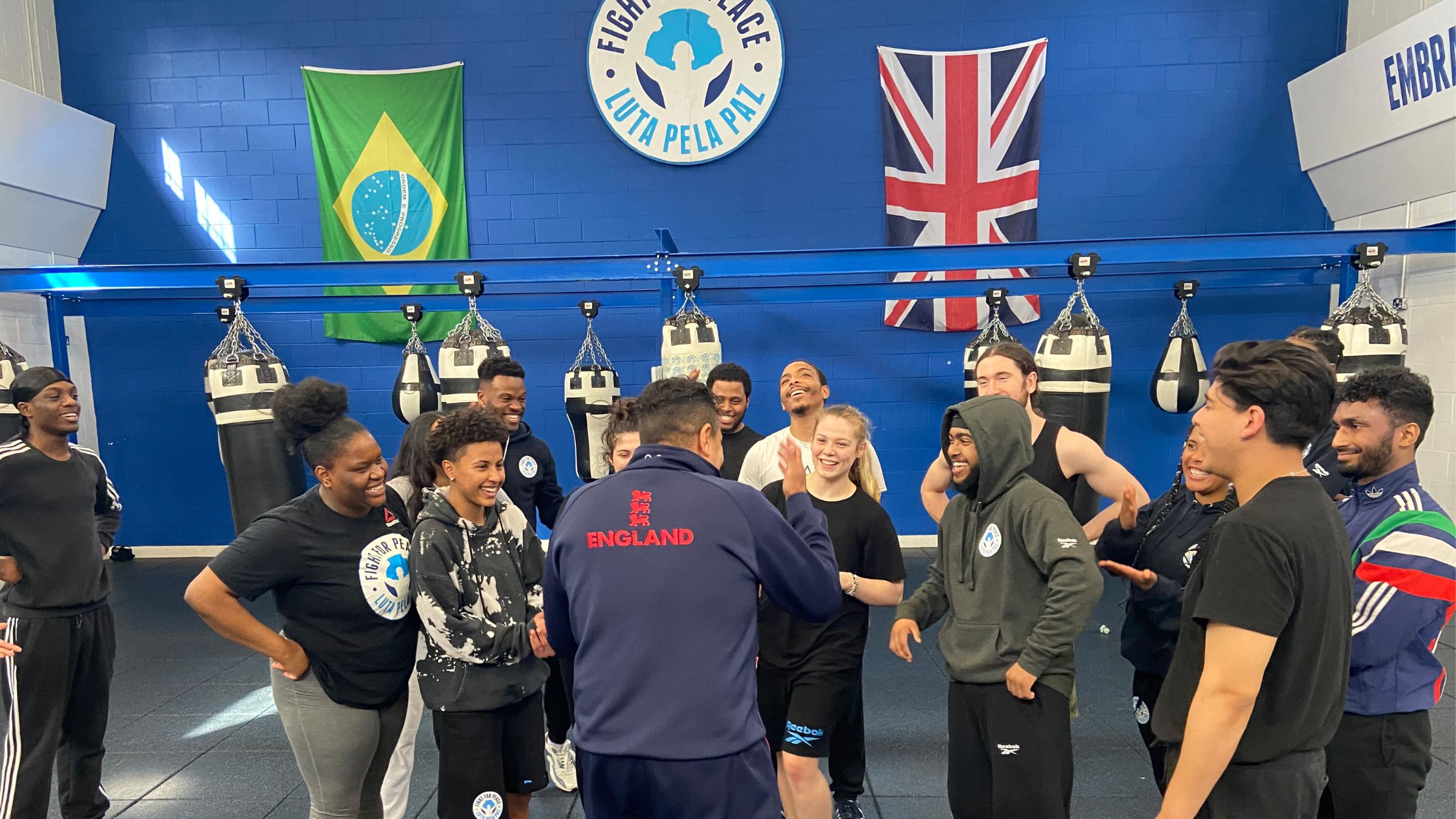 Percy echoed this element of fun, telling us, "I was expecting it to be a lot of ordinary type of learning but when the session started I knew it would be fun and different."
"Sometimes you may know how to do something yourself but may not be able to teach someone the basics. So now I'll be able to break down certain things and have already started looking at boxing sessions differently," he continued.
While Shane explained, "the education was great, the sports helped us remember what we did in the classroom. The combination of written and practical was moreso a common ground that the coach could find with us to make the connection between the work and the exercise."
"Coach Q had 1:1's with people to better understand their fighting styles and how they can better learn the techniques, showing us how to remember the criteria for a Level 1 course by making it interactive all the way through," he continued.
It was great to hear so much positive feedback about the course, and most importantly how it has helped young athletes develop, particularly in their confidence levels. So how did Coach Q find it working with the group?
"This cohort of young people has been unbelievable!" he explained. "I've enjoyed watching them develop as people as well as coaches and boxers. The passion for helping other young people and their peers is brilliant, all I can say is it's a win-win situation for Fight for Peace."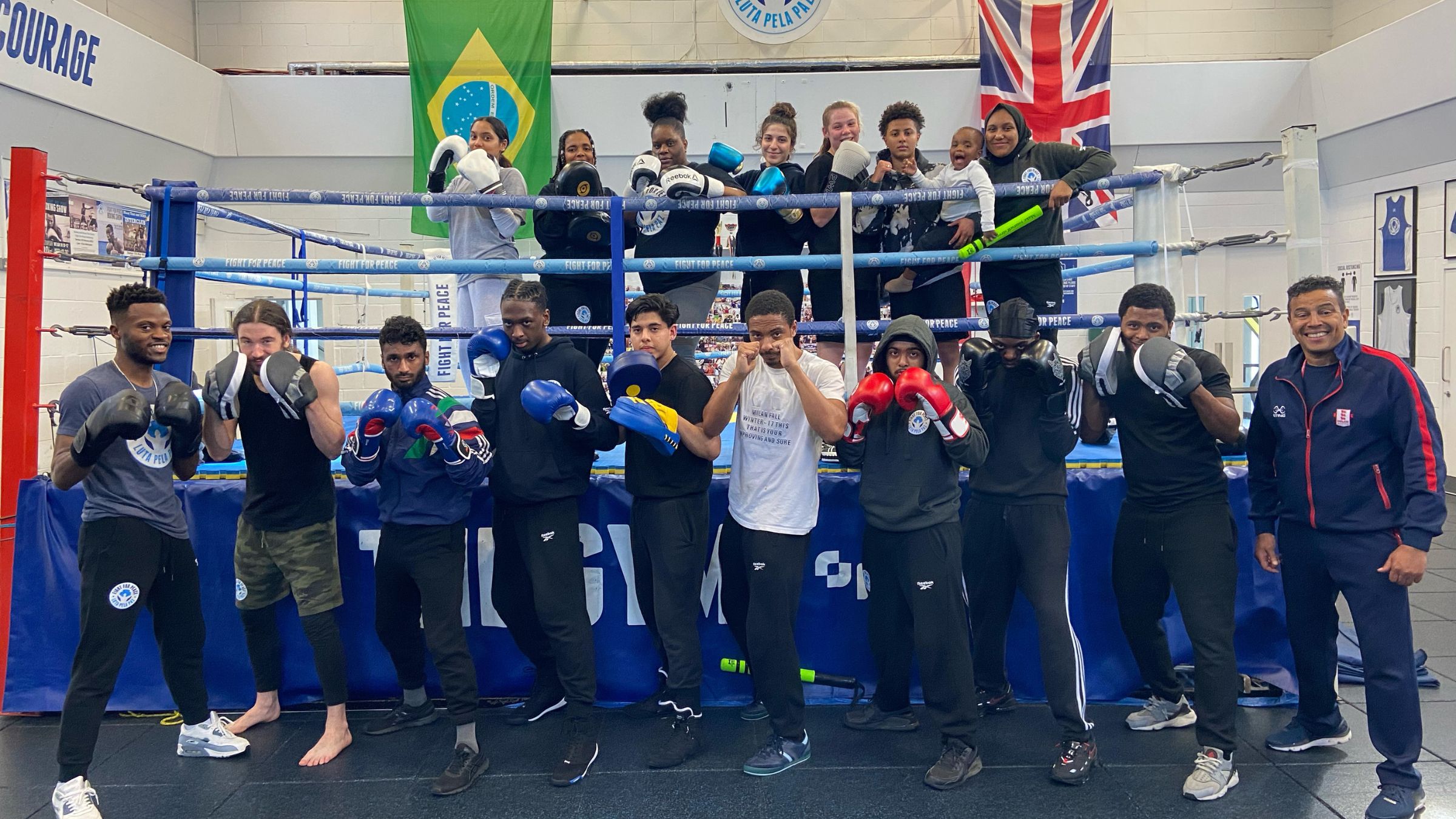 Congratulations to all of the young people who gained their qualification! Big thank you to Coach Q for delivering such an engaging course, and to Wellington Management UK Foundation and East End Community Foundation for their support in enabling us to deliver it.
Courses like this aim to upskill young people in their Employability journeys, aligning with the Fight for Peace Five Pillar Methodology: combining Boxing and martial arts, Employability, Support Services, Education and Youth Leadership to support young people in reaching their full potential.